Online ordering website builder featuring a restaurant web design that sells
Jumpstart your online restaurant business with this complete restaurant website builder.
Beautifully designed one page website template, that's also Search Engine Optimized to help potential customers find you online
Responsive & well-crafted online menu with stunning images, focused on increasing conversion
All the important contact information laid out for easy reach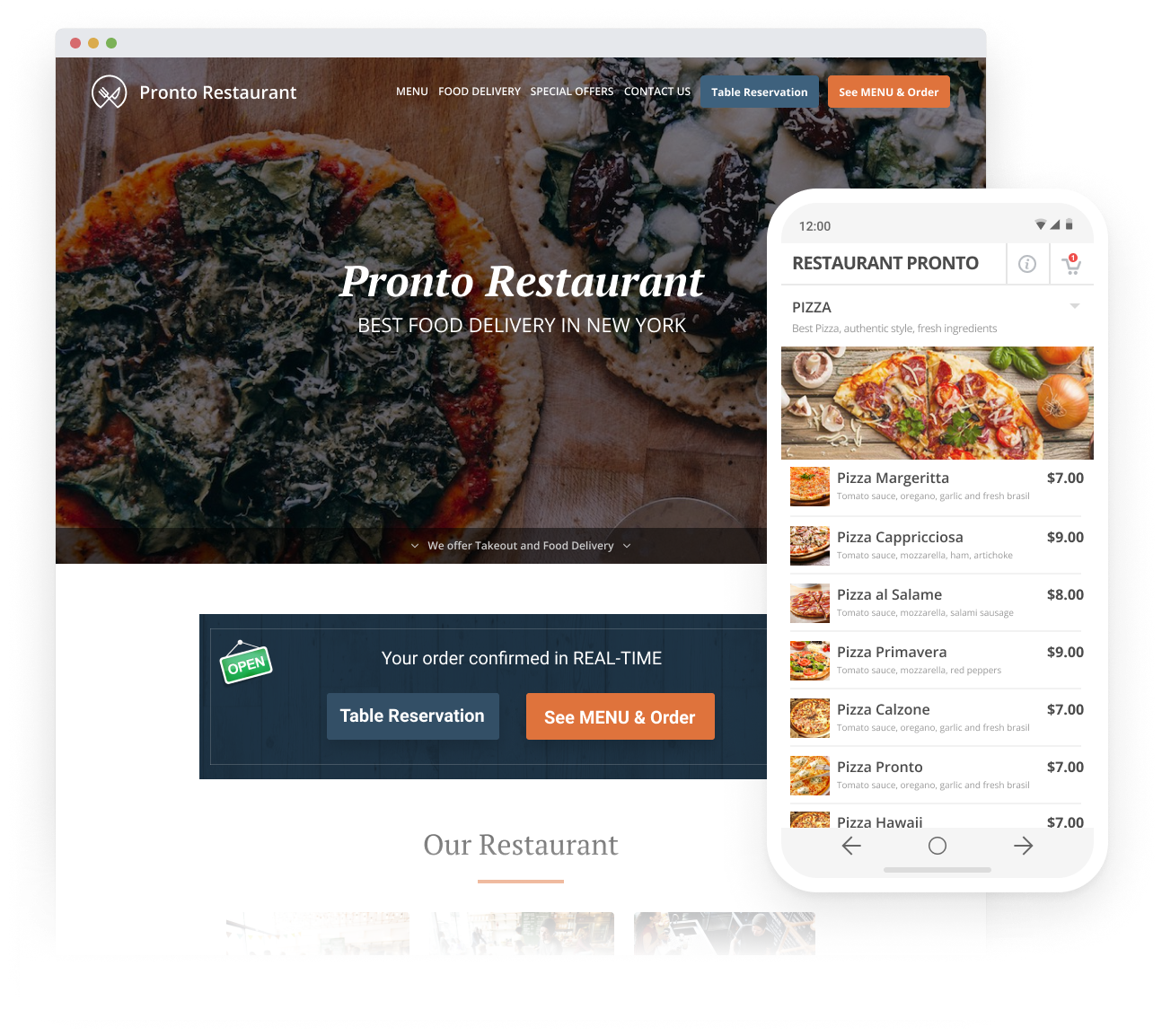 Free online-ordering built-in
Your customers will love this super-friendly restaurant website builder with online ordering.
It comes built-in and most importantly, it's free of charge. Unlike food portals or other online ordering solutions, there are no commissions or fees for order processing.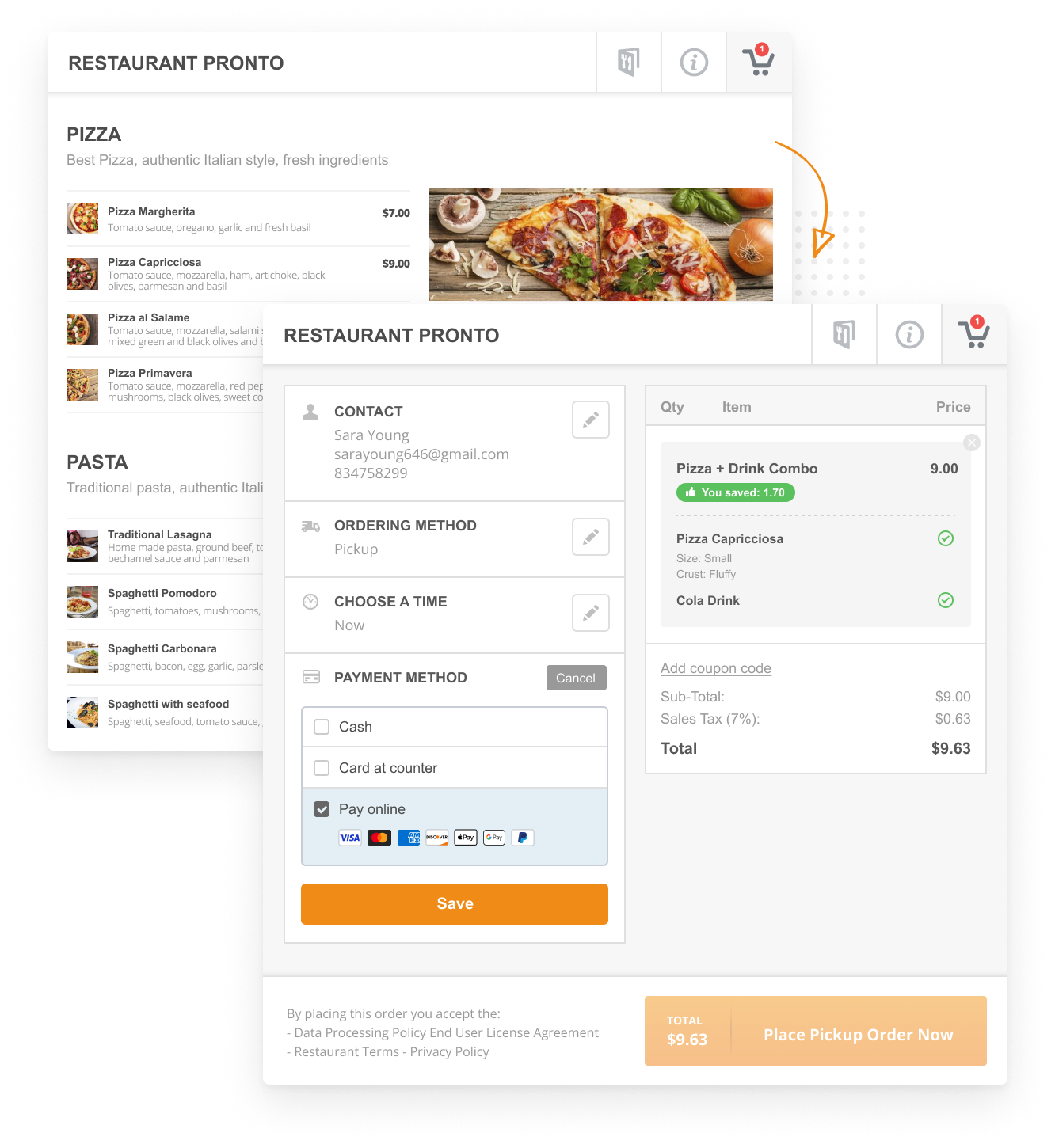 The easiest-to-use restaurant website builder
To get your own website, you just need to fill in your restaurant profile and online menu. It's all visual, no technical skills required. Then you can automatically generate your website within seconds.
Check out the video and see for yourself!
Restaurant marketing tools to increase sales
Once your restaurant website is live, start using our multiple marketing modules to promote your business & generate your first online sales.
Thanks to our precise client segmentation, you can increase the number of new & returning customers, as well as the average check order.
With GloriaFood, it's easy to set up your online restaurant business from scratch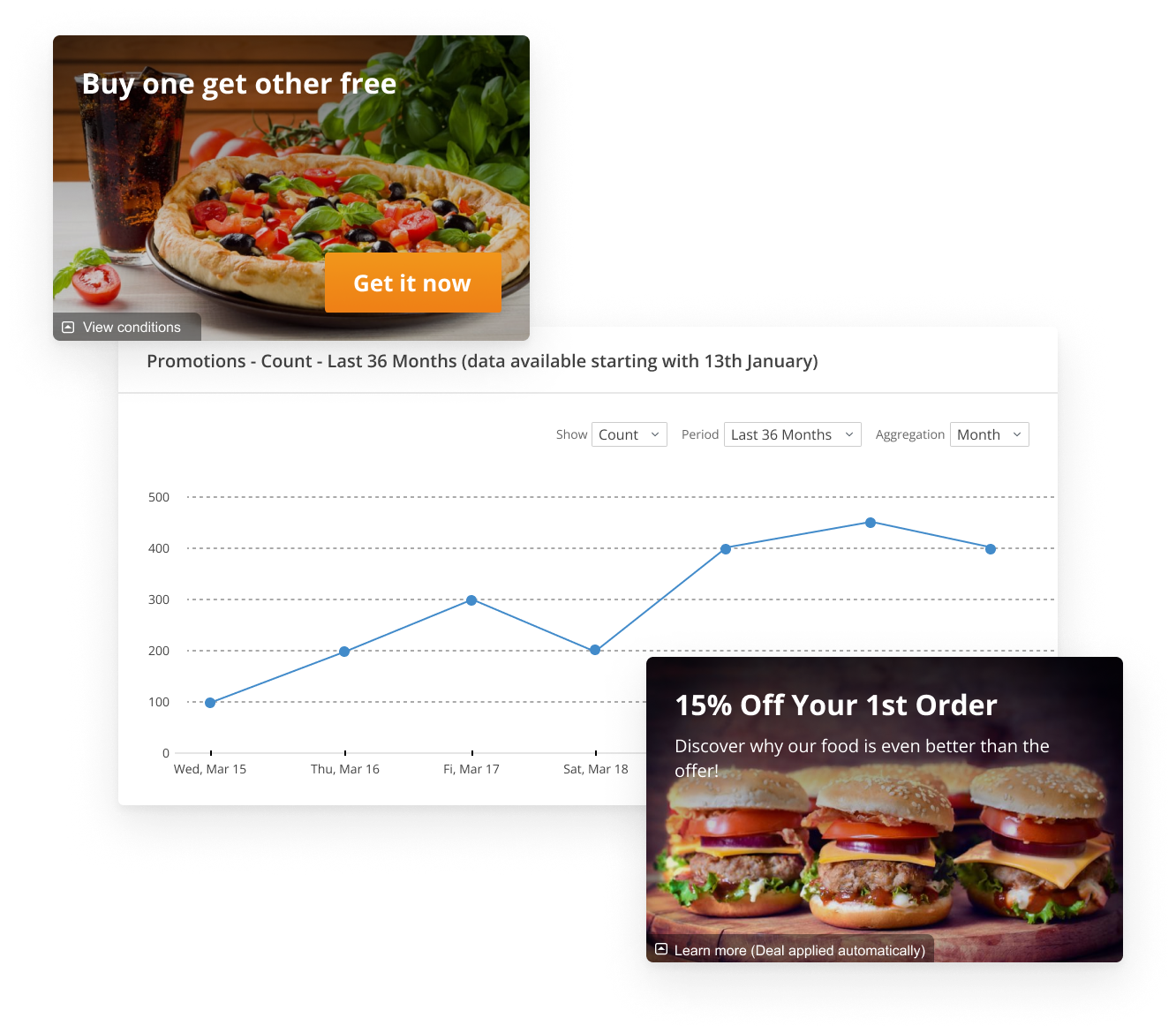 Restaurants love our 24/7 customer support