Make your life easier with this free restaurant table reservation software
What's in it for you? Receive free & unlimited table reservations for your restaurant.
What's in it for your food customers? Smooth, intuitive & fast process. The table booking widget allows your customers to book a table in a matter of seconds, directly on your website.
But the list of benefits doesn't stop here.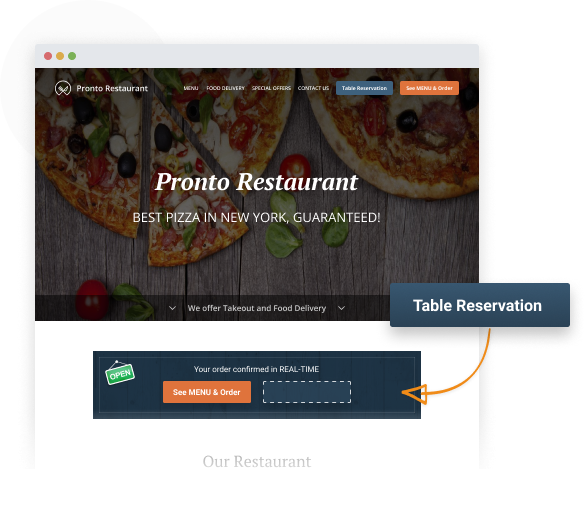 Increase table turnover with "Order Ahead"
With this restaurant table reservation software, clients can also order ahead their favorite meals when booking a table.
They choose what they want to eat from your online menu and have the option to either pre-pay online or directly at the restaurant.
So once customers reach the restaurant, they will have their food brought to their table within minutes. Creating an utmost customer experience has never been easier.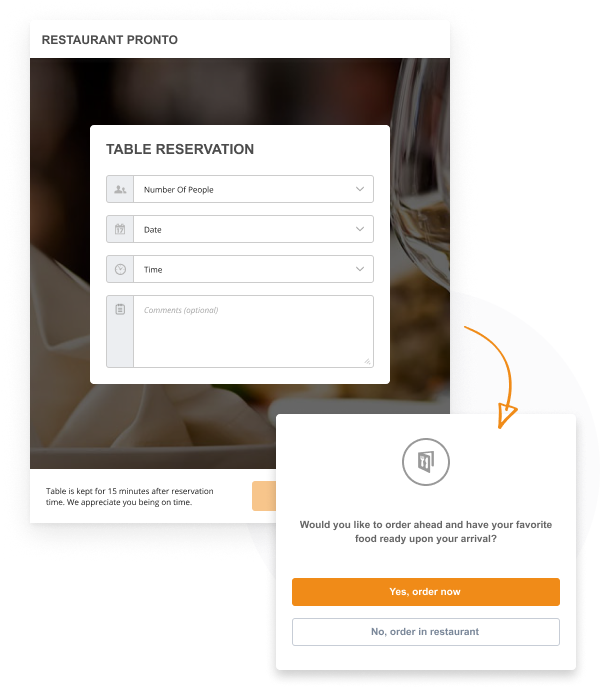 Accept restaurant reservations on the spot, from your own device
Taking restaurant reservations should always be easy!
That's why, when you sign up for this free restaurant booking software, all you have to do is download our order-taking app on any smartphone or tablet and start accepting table bookings!