Advantages of having an optimized website for your restaurant
Why learn how to make a restaurant website from scratch, when you can just generate one within minutes?
The sales optimized website from GloriaFood can help:
Rank high in Google searches & potential customers can easily come across your restaurant website
Convert website visitors into actual food customers thanks to our designed-to-sell website
Easily accept online orders and start increasing your restaurant sales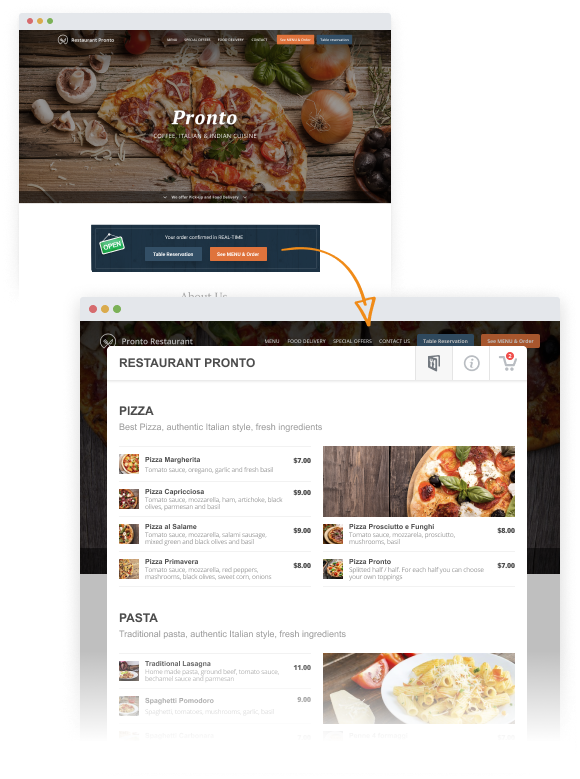 How to make a restaurant website in 3 simple steps
Do you want a restaurant website with a clean design, fast server response and already SEO-optimized? Do you want to increase your sales with a built-in online ordering system?
Follow these steps to create a restaurant website that will attract more clients:
Sign up on GloriaFood and complete your restaurant's basic information
Create an appealing menu
Generate your website with a single click in the admin panel
Customize the appearance of your website
Check out this demo website.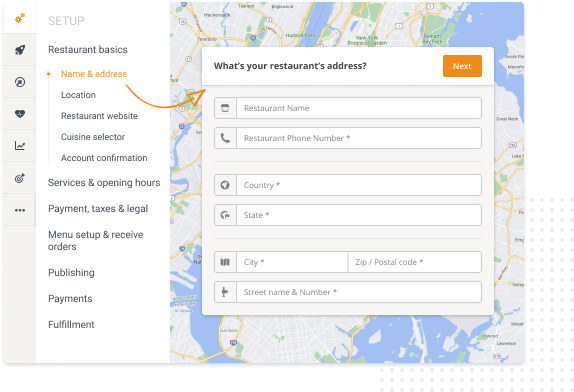 Attract more customers with our intuitive Promotions module
Turn website visitors to regular clients by implementing attractive promotions!
Your restaurant menu will be the highlight of your sales optimized website! Now, it's your turn to add deals that customers can't say no to.
See for yourself
Easily accept online orders with this restaurant order-taking app
Why work harder when you can work smarter? With GloriaFood, you can receive and confirm orders and table reservations in real time, from any smart device.
Say goodbye to errors and enjoy a streamlined order taking process!