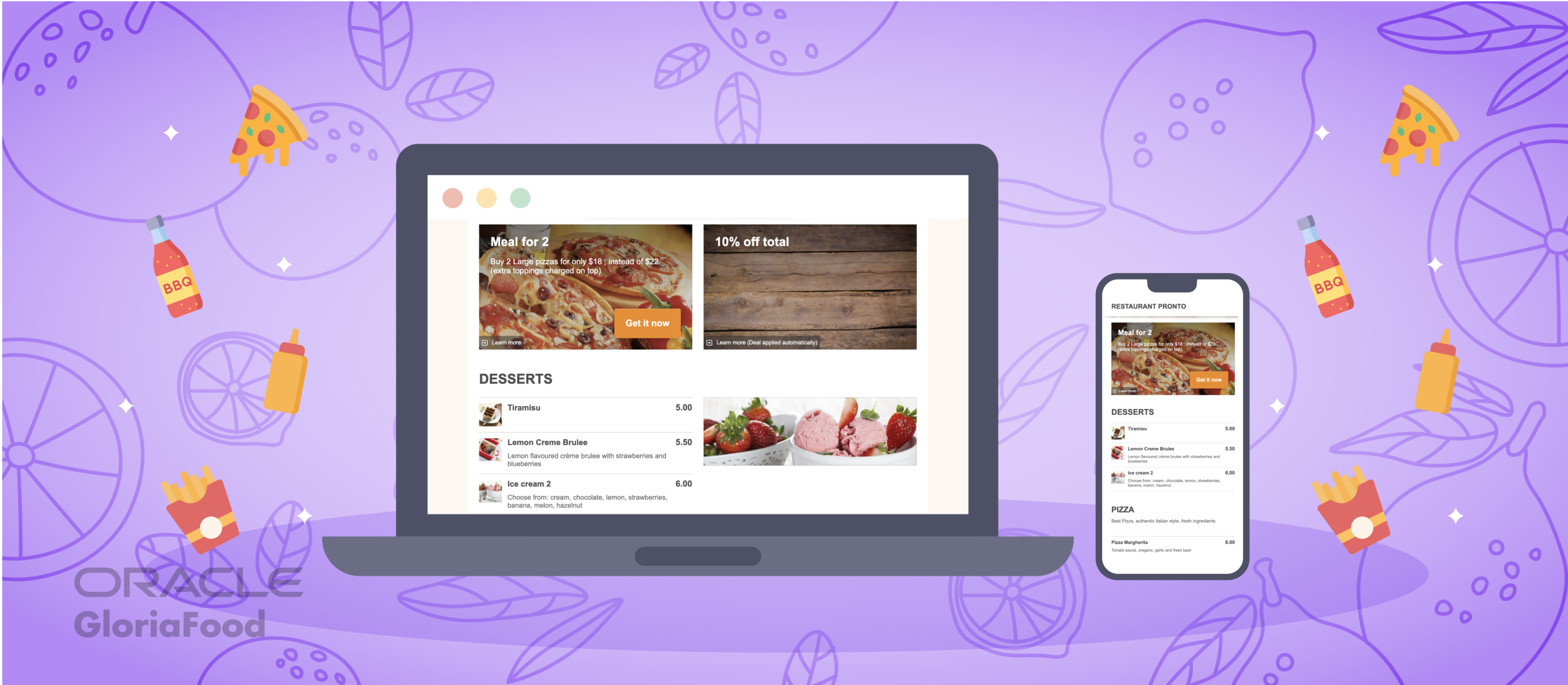 How to customize your restaurant's menu
When it comes to creating a high conversion menu that will generate more sales, a delicate balance needs to be considered—factors ranging from the size of the menu to the options available to customize menu items. Today we will be taking a deep dive into how you can customize your restaurant's menu so that your customer can have more personalization options and boost your restaurant's sales.
How many items should be on a restaurant menu?
Less is More! That may sound strange, but better-edited menus with a limited selection of fresh, simple ingredients in various combinations can give the customer more freedom than a lengthy one with all of the dishes already set in stone. With smaller, more customizable menus, the restaurant can concentrate more on the quality of its food. When combined with inventive, personalized dishes, fewer menu items can be used for all meal times throughout the day.
Offering a customizable menu streamlines the menu auditing process, which requires you to weed out underperformers to justify the cost of ingredients. A more limited menu with customizable options means fewer ingredients to buy and manage. Menu customization streamlines your dishes and allows you to maximize ingredients by combining them in different ways. This way, you're not relying on one or two dishes to do all of the heavy lifting to maximize the restaurant's profits.
How to create an online restaurant menu
If you do not already have an online restaurant menu, you are missing out on some great opportunities to rapidly expand your business. Using new technology simplifies your customers lives and ensures that your company can prosper in a competitive industry.
Grow your restaurant business with a digital menu
Install an online ordering system to your website for free
Start now
Here's how you can create a free customizable online restaurant menu.
1. Sign up for an account GloriaFood then complete the initial setup.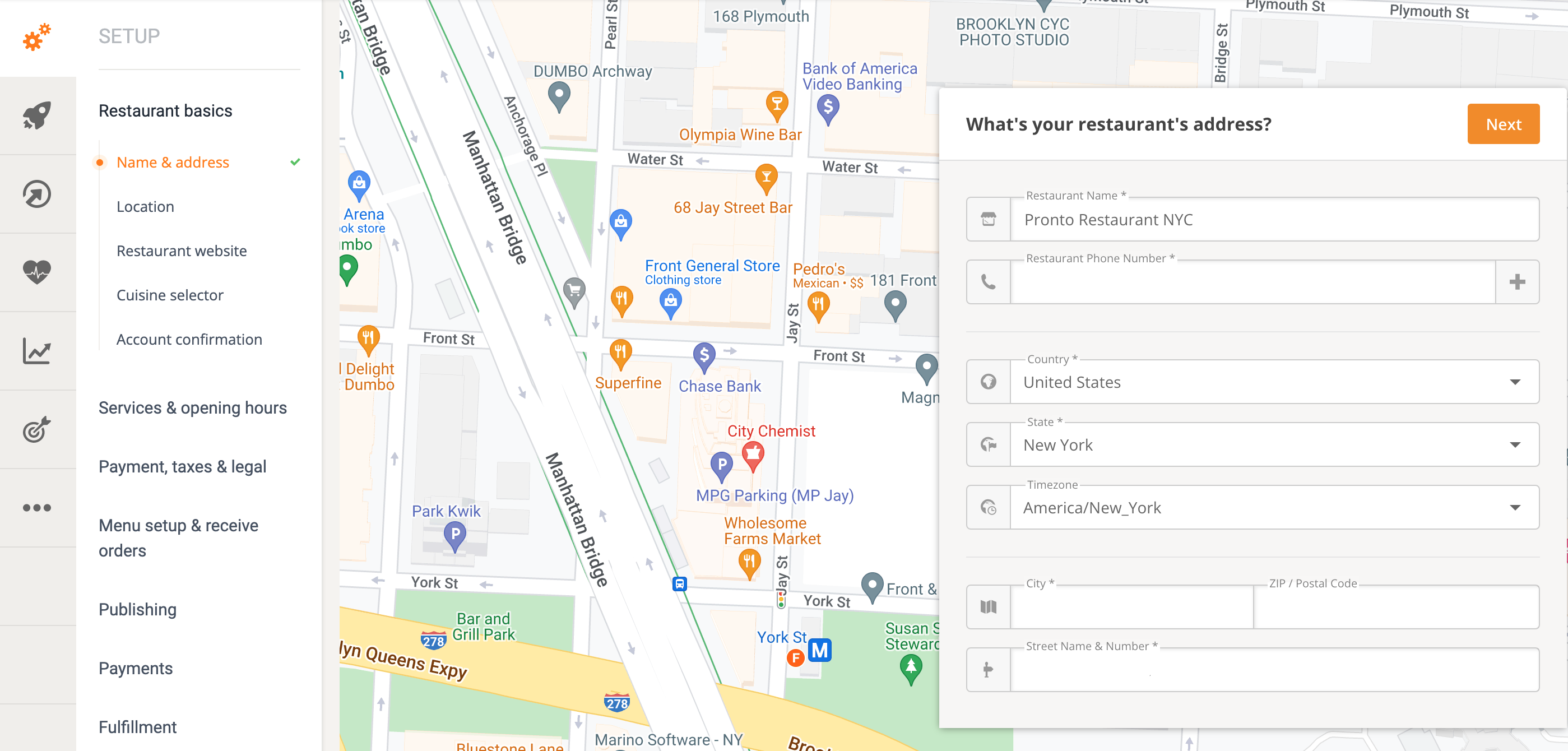 Watch video tutorial:
2. Navigate to the menu editor in the "Menu setup & receive orders" section of your dashboard and enter your menu items.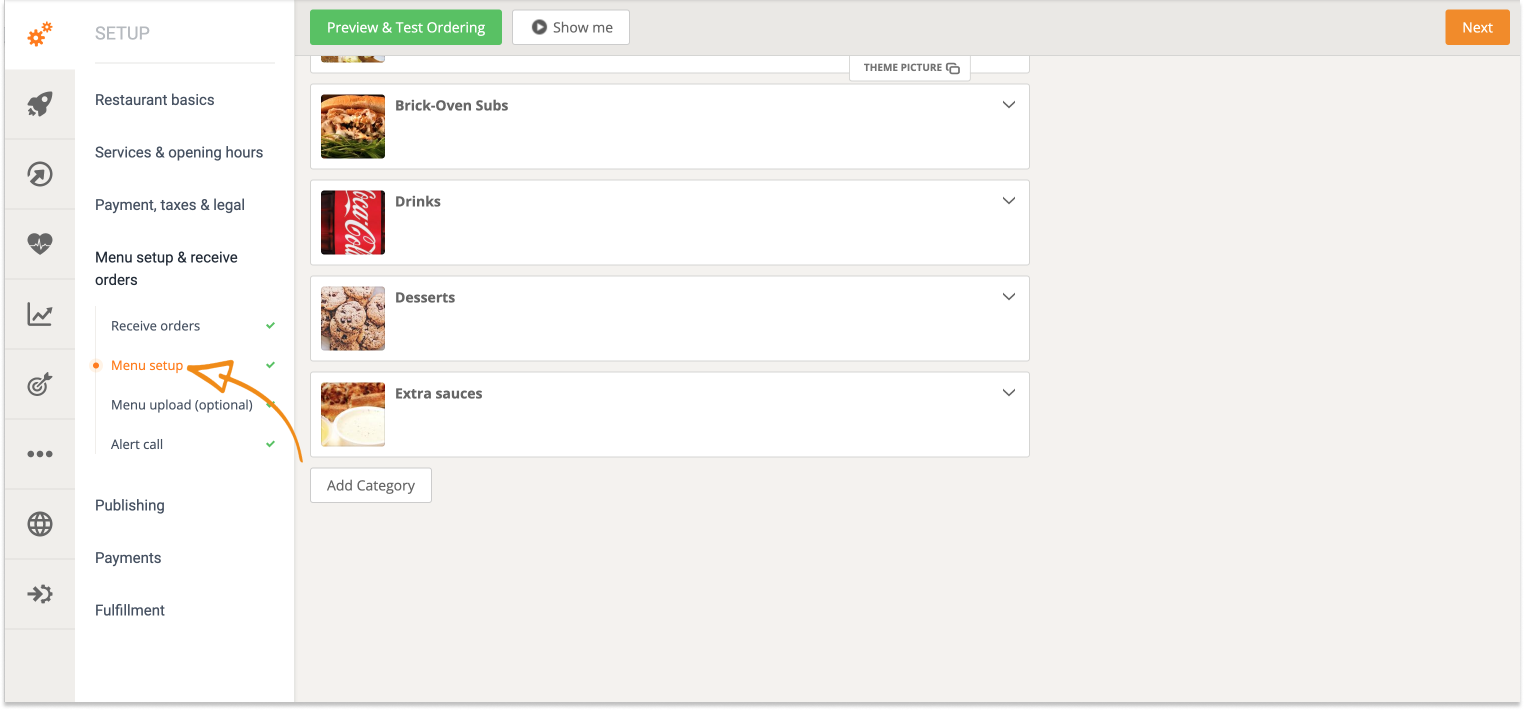 Watch video tutorial:
Remember, you are not trying to add all your menu items. The optimal number is 7; when deciding which menu items to add, start by adding your most profitable and best-selling dishes.
3. Give your customers the ability to customize their dishes by adding choices and add-ons.
Move your cursor to the bottom right of the screen and click the "Add Group" button.

You can set the add-on group to either Optional or Mandatory. Optional add-ons allow the customers to omit the items in the add-on group from the dish. At the same time, mandatory add-ons require the food client to make a selection based on the minimum and maximum parameters that you set.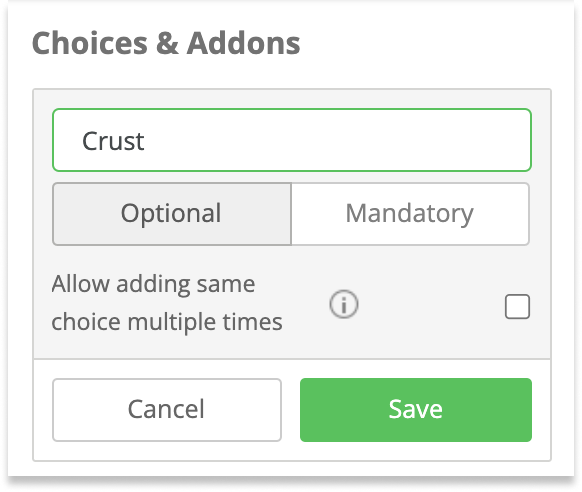 If you have selected mandatory, you will have to set the force minimum and maximum. The force minimum refers to the least amount of items the customer can choose, and the force maximum is the most number of items a food client can select from that group.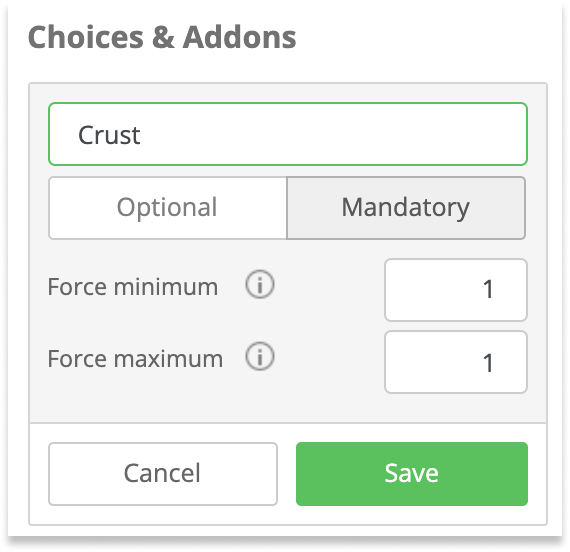 You may also like: How to Personalize Your Restaurant Menu Categories & Attract More Customers
4. After you have created the add-on group, you will be required to add items to that group. To do so, click the "Add choice of" button..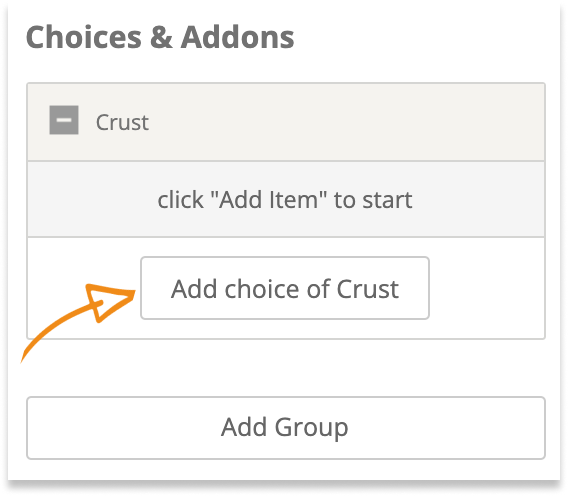 5. Insert the item's name and price then click save.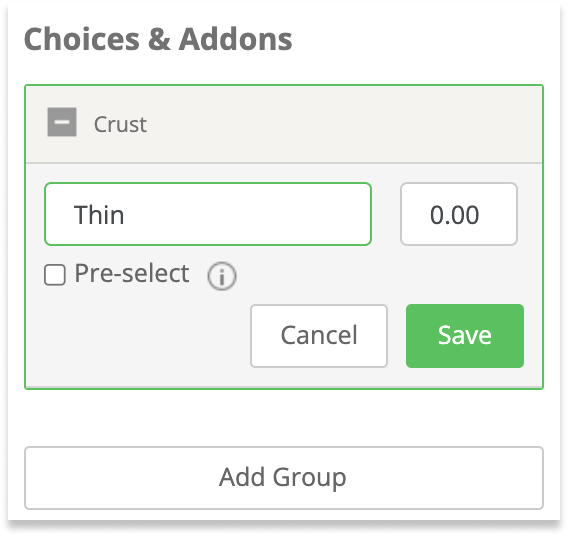 6. Once you have entered all the items in the add-on group, drag the group onto your desired group, item, or item size.

Conclusion
Lengthy menus with numerous options to choose from may be doing more harm to your business than you think. Customers now prefer to have options to personalize their dishes rather than ordering items from the menu that are set in stone. With GloriaFood's user-friendly restaurant menu maker, you can create your ideal menu filled with personalization options your customers will love.