10 Tips and Tricks for Restaurant Holiday Menus to Make Clients Happy Every Day of the Year
By

Silvia Palasca

MAR 24, 2020 (Updated: Jun 29, 2023)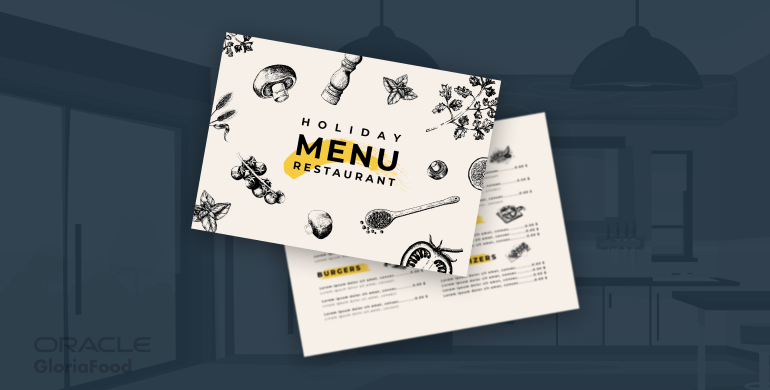 Increase your sales with these restaurant holiday menu ideas:
As a restaurant owner, you are probably used to creating offers and designing restaurant holiday menus for those special days of the year. Christmas offers, Thanksgiving dinners, Hanukkah celebrations, Easter, Mother's Day and Valentine's Day promotions give you a chance to decorate your place and rename some of the dishes more festively or create dedicated menu items for these celebrations.
The problem with this approach is that everybody is doing the same thing. This means a lot of competition and the risk of making clients bored with copycat offers. We've put together a list of ideas to help you stand out from the crowd during the holidays and sell more. Also, we have some tips on how to make every day special and sell more "off-season" instead of competing for pennies.
Here are seven out-of-the-box ideas, complete with graphical suggestions which you can easily customize for your online and offline presence.
Each of these ideas is easy to implement if you already have a website. You just need to make some small menu changes and place a banner to grab your visitors' attention. Don't worry if you don't already have a website, you can create a professional-looking page with just a few clicks, using the GloriaFood system. All you need is your menu and contacts, we take care of the rest.
Don't worry if you don't already have a website, you can create a professional-looking page with just a few clicks, using the GloriaFood system. In just under 10 minutes, you can generate an SEO-optimized restaurant website that will rank you high in searches and help you attract more customers.
1. Rethink traditional approaches and symbols
For example, around Valentine's Day, almost every restaurant is telling their clients to take out their significant other for a candlelit dinner and champagne. A bit of research shows that February 14th is also International Book Giving Day, as well as Cream-Filled Chocolate Day.
You could use these less popular holidays that can still be romantic but appeal to a broader public, including people who have grown tired of the same red hearts clichés they see every year.
For example, you could organize a "Books Exchange Evening," an event that is also interesting for singles looking to meet like-minded people. Using this approach means targeting those people who are left out by your competitors.
2. Use alternative holiday calendars
The previously mentioned holidays are taken from funny online calendars. These contain either lesser-known celebration reasons or some which are entirely made up, wacky, or bizarre. The good news for restaurants is that there is a food-related holiday at least every other day.
Here are a few resources to get inspired:
Browse through these ideas and select those days that make sense for your restaurant's branding and clientele. For example, you could announce that you will celebrate World Nutella Day properly. Create special menus including appetizers- Nutella pancakes, main course -Nutella panini, and drinks -Nutella mochaccino.
You might also like: How to Build a Restaurant Menu That Will Skyrocket Your Online Sales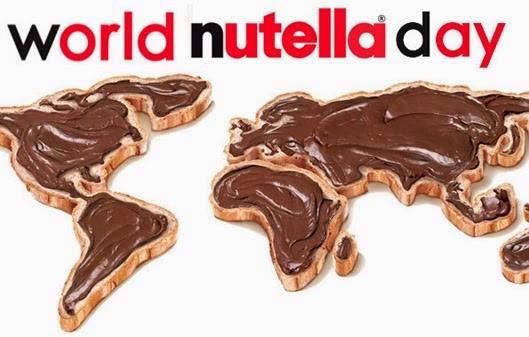 3. Celebrate sporting events as holidays
Christmas is once a year, but so is the Super Bowl, and this is just an example. Think about the biggest games and sporting events in your country or which are relevant internationally and treat them as holidays in their own right.
Design special menus for these nights. Since most people choose to share these moments with friends and family, you can create multi-person offers with bite-size food. If you're feeling creative, you could even get inspired by these stadium layouts for the snacks.
Since people are there for the game, keep it simple. This is the moment to sell those fish fingers, crispy wings, and calamari rings with fries or wedges. Create combo offers where you also give them the option to order drinks and add a few freebies to make your guests feel they are having a blast.
4. Turn the mundane into a special moment
Why not have some special "back to school restaurant promotions"? The fashion industry has already turned this into a craze, while the food industry hasn't harnessed its full potential. There are three ways to turn this into a cash opportunity for your restaurant.
If you are near a school, you could have special student's/teacher's menus during weekdays at a discounted price. You could even partner with the school management if they don't have a cafeteria.
Capitalize on the lack of time families face when the kids go back to school and offer them take-away dinner packages.
You can also have a celebratory meal with great music to attract people to your restaurant. For example, if you are on the look-out for restaurant holiday party ideas, a dinner with a custom menu at a fixed price and some dancing added in at the end will have people hurrying to book their table.
Allow clients to easily book a table in just a few seconds
Install a free table reservation system on your website
Get started with GloriaFood
Last but not least, if you have colleges and universities in your area, don't forget to take advantage of the first days of school to introduce your restaurant to the freshmen properly. Create a student discount which they can redeem in the first school month. Add details about your website and the possibility to order online.
5. Capitalize on ethnic cuisine
If your restaurant has dishes that belong to a specific ethnic group, it's appropriate to celebrate the national day or holidays of that population. If you feature signature Italian dishes like pizza and pasta, create restaurant holiday menus to honor the National Day of Italy (Festa della Repubblica).
If your chef comes from an interesting cultural background and has put some of their ancestors' magic in your menu, another idea is to create a showcase day and invite patrons to learn more about that cuisine. Ask your chef to recreate a signature dish from their childhood.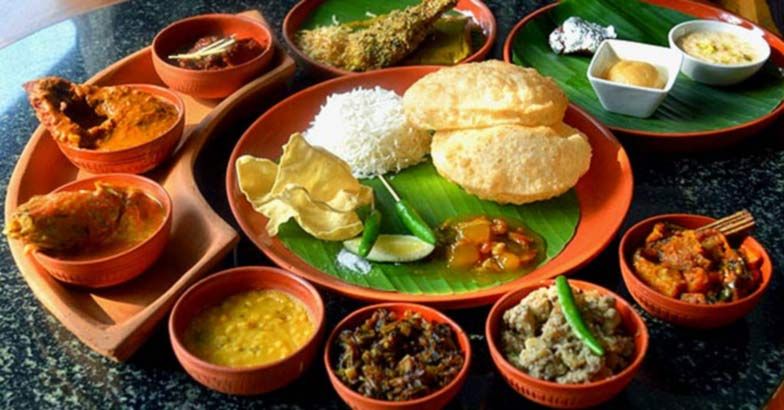 For restaurants featuring different cuisines, you could organize thematic nights. Select the most well-known dishes from each country, pair them with wines from the same region and lead people into a trip for their senses. Think about a hot Spanish menu, an elegant French list or an exotic Lebanese trip.
Advertise these in an ordinary week when you expect low turnout and watch your revenues go up. If you use an online ordering app like the free one by GloriaFood, you can put these special offers at the top of the list to let your client know this is a limited special offer.
You might also like: How to Write Delicious Restaurant Menu Descriptions That Sell More Food
6. Be proud of your customers and let them be proud of who they are
If you live in a country where celebrating Pride month is a cultural manifestation, take advantage of this and create a holiday menu for the LGBTQ community. You don't even have to advertise it that much. It is enough to make a subtle reference to the rainbow's colors or another LGBT symbol. The good news is that these menu items will most likely also attract kids, due to their colorful nature, and become suitable for families with children as well.
You could declare a holiday every time a season changes if you are the kind of restaurant that creates a new menu every three months. For example, you could have restaurant holiday promotions on the 1st of March, June, September, and December to mark a new chapter. Advertise these changes with discount coupons and even organize an event on-location.
As summer restaurant promotions, you can have light dishes including salads and sea fruits. Restaurant fall menus can include more hearty dishes like lamb chops or ribs with freshly squeezed juice. Of course, you should also have themed Thanksgiving dinners if you want to.
During wintertime, if you need any restaurant marketing ideas for December, think about soul-warming food if you live in the northern hemisphere, or have a summer restaurant menu if you are down under in Australia.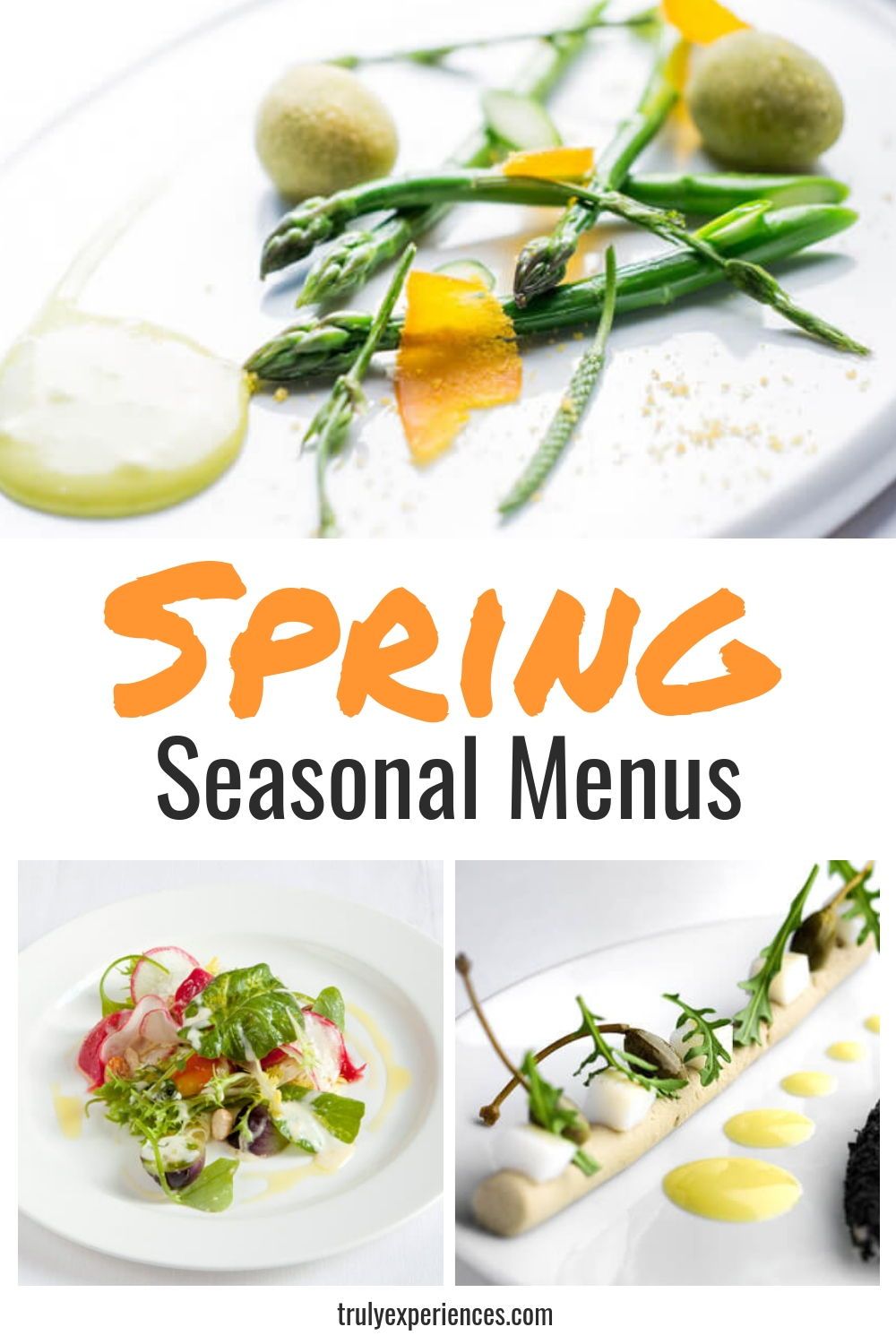 Celebrate your food with restaurant holiday menus
Easily customize your menu with a free online ordering system
Start now
7. Create a new menu for each holiday
Make clients feel special during holidays by offering them a new menu with dishes catered specifically for that celebration. For example, on Christmas, add a menu with just traditional dishes so people can forget about cooking and focus on spending time with their loved ones.
With the GloriaFood online ordering system, you can easily create a new menu for each day of the week or special occasion in just a few clicks. Watch this video to learn how to customize your restaurant menu so you can become known as one of the best restaurants with holiday menus:
8. Cater to food preferences with special menu items
While traditional food is a must during the holidays, so is catering to food preferences and allergies. For example, a vegan or dairy-free person may have even less options during a celebratory meal, but you can attract them to order from your place if you can offer a safe, tasty dish, that caters to their needs.
With our online ordering system, you can easily mark your items as "Hot, Vegan, Vegetarian, Gluten-free, Halal, Nut-free, Dairy-free or Raw", and add food allergen information and nutritional values, so clients are thoroughly informed before placing an order.
Attract new clients with a menu featuring nutritional, allergen and food preferences information
Customize your restaurant menu in seconds with GloriaFood
Start now
9. Use tried-and tested promotion templates to boost orders
Usually, restaurants experience a slow period during the holidays because most people like to celebrate at home and prepare their own food. But there are some who don't have time or don't want to cook that will still rely on restaurant food for their celebratory meals.
Attract them to your restaurant by implementing great restaurant holiday promotion ideas. For example, free delivery for all orders over $60, a free dessert for any order over $50, or even a meal-combo that can feed an entire family.
Watch this video to learn how you can set up any restaurant promotion ideas you can think of in seconds:
10. Add a coupon code to every order placed on a holiday
Take advantage of the orders people place during the holidays to encourage clients to become loyal. If you offer customers a great food delivery experience, they will be tempted to order again and again because they know they will receive the best food and service possible.
If you want more repeat customers, go the extra mile, and include a flyer with a 5% off the next order in every delivery you make during the holidays.
Check out this video to learn how easy it is to create restaurant promo codes with unique restaurant promotion ideas using our online ordering system:
Make every day a holiday
As a restaurant owner, remember that you have magical powers. Every time your customers buy from you, they are not just getting food, they are buying an experience. You either give them more time, a trip to an exotic place or a gateway to another world. Food is culture and you are their guide. Remember to make every day feel like a holiday and every client feel like a guest.
Restaurant holiday menus are just another way to show your clients that you care about them, and you're working hard to keep them happy.