How to Make a Food Ordering Website with GloriaFood in Different Website Builders
By

Keith Pascal

AUG 17, 2021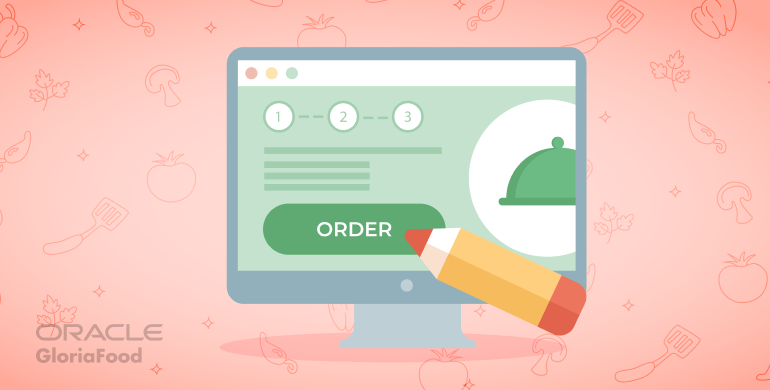 How to Turn Your Restaurant Website into a Food Ordering Website
The COVID pandemic has undoubtedly changed the way that restaurants operate. This includes being forced to offer services that the restaurant did not traditionally offer, like takeaway, and learning how to make a food ordering website.
Restaurant owners were faced with finding unconventional methods of receiving orders since their clients could no longer physically come to the restaurant to place them.
One way restaurant businesses could tackle this was by creating a food ordering website for their restaurants. Taking your restaurant business online is more essential to your survival now than ever.
In the article below, we will look at how to add an online ordering system to your website using a free website builder.
Turn your website into a money-making machine!
Install a free online ordering system for free
Start now
How to make a food ordering website using a free online ordering system
To begin, you would need to create an account with Wix or any other website builder. Wix is very user-friendly and offers a free website hosted on their domain name. You will have to pay extra if you want to use your own domain name.
Video Instructions
In the video below, we walk you through the process of making a food ordering website in Wix, Duda, Weebly, WordPress, Drupal, Squarespace, and Joomla.
Written Instructions
To demonstrate the process of adding the order button on a website, we will take Wix as an example. These are the steps you need to follow:
Log into your GloriaFood account. If you do not have an account, click here to create one.
Go to the publishing section of your dashboard and click legacy website → HTML code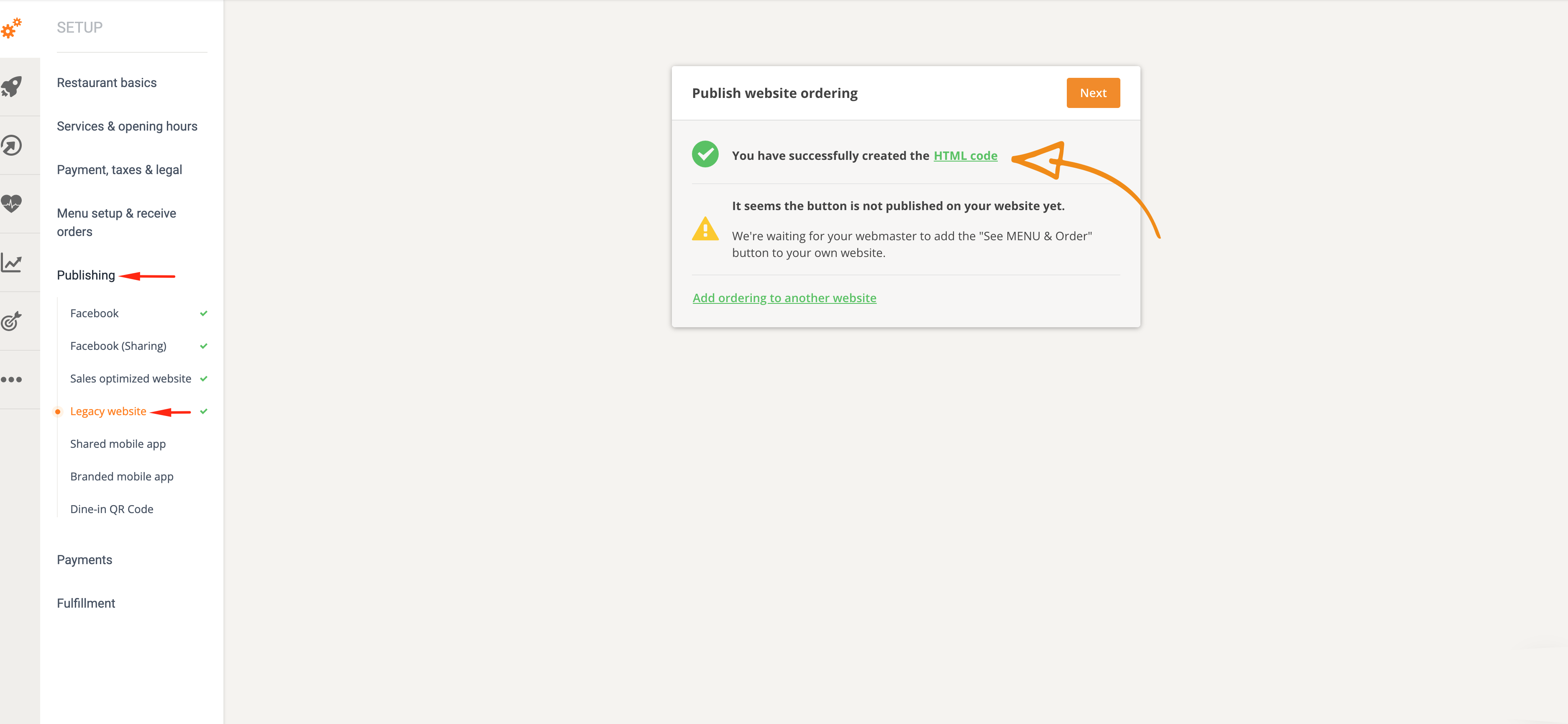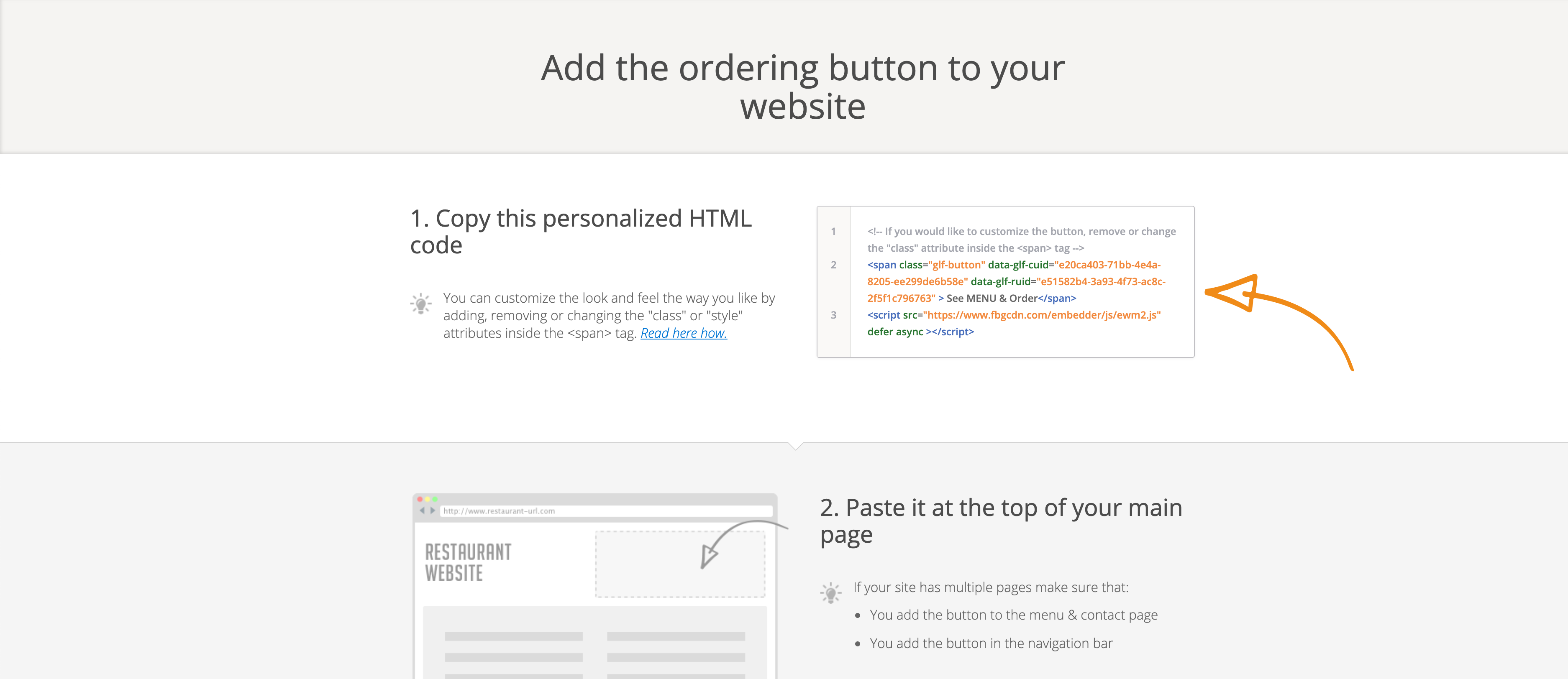 Log into your Wix account.
Find the place on your homepage where you want to position the order button. It is crucial for the button to be placed high on the page, where it can be visible without scrolling. In addition to the home page, the button should also be placed in the navigation bar so that it can be accessible on all of the other pages of your website.
Navigate to the editor's left menu. Then, click Embed → Embed a Widget. This will make a new grey container appear on the screen.
Drag the grey container where you want the button to appear on the page.
Click on the enter code button to reveal the text editor.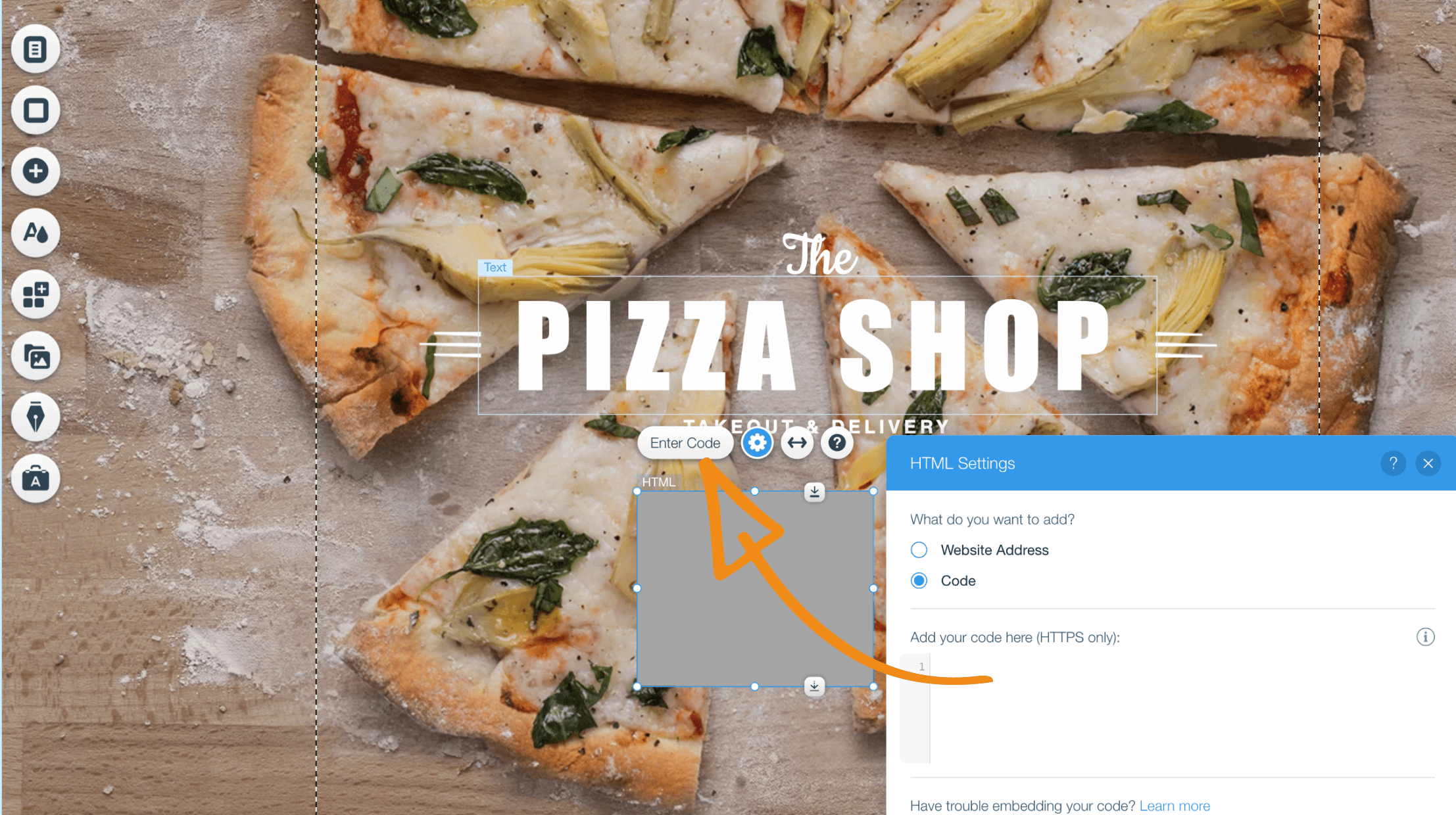 Paste the HTML code and click Update.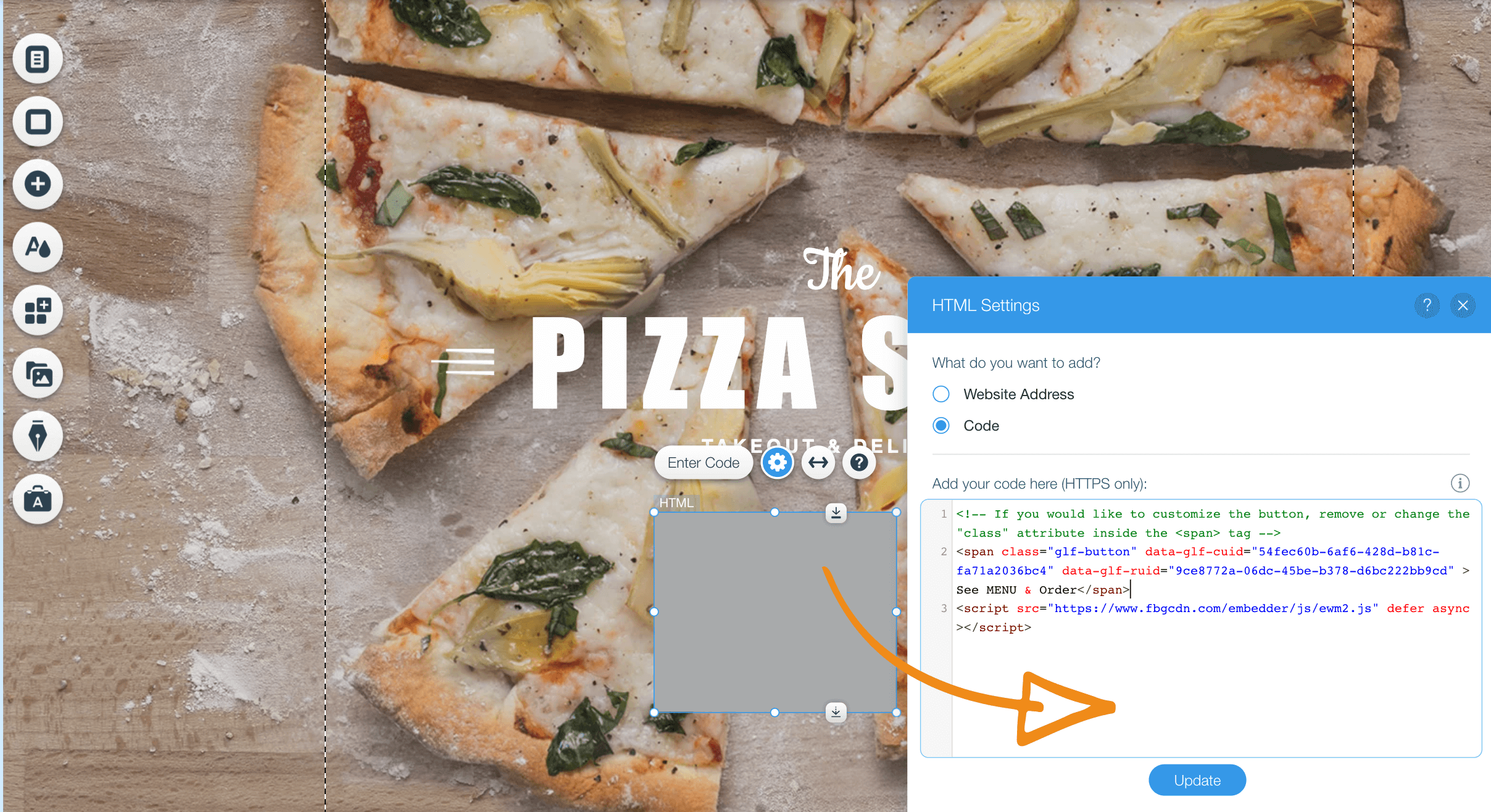 This is a preview of how it will look for your customers: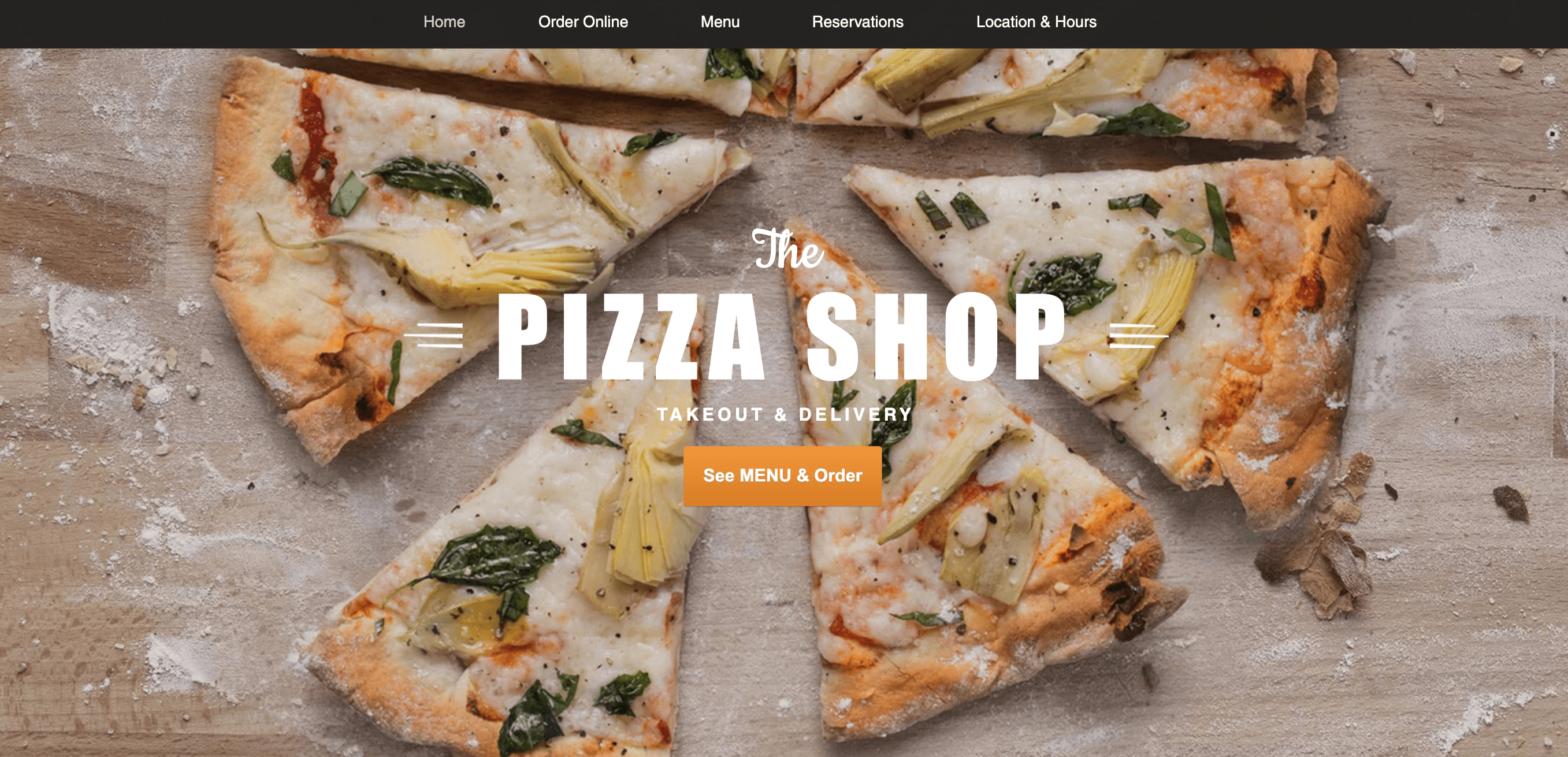 We have also made the ordering button compatible with most website builders. In general, any website builder that allows you to insert a HTML code should work. For some of the more popular website builders, you can find the instructions on how to make a food ordering website listed below:
Related: How to Set up Online Ordering System for Your Restaurant's Website
How to choose the right website builder?
When deciding which website builder to use to build your restaurant website, you should first evaluate your technical skills. Some website builders are user-friendly and include intuitive drag and drop interfaces, while others require a bit of coding knowledge.
It is also essential that you decide on your budget for the website, since prices can range from free to about $50 per month, depending on the features you add.
Let's quickly weigh the pros and cons of Wix vs. WordPress vs. Squarespace to give you an idea of what to expect.
Wix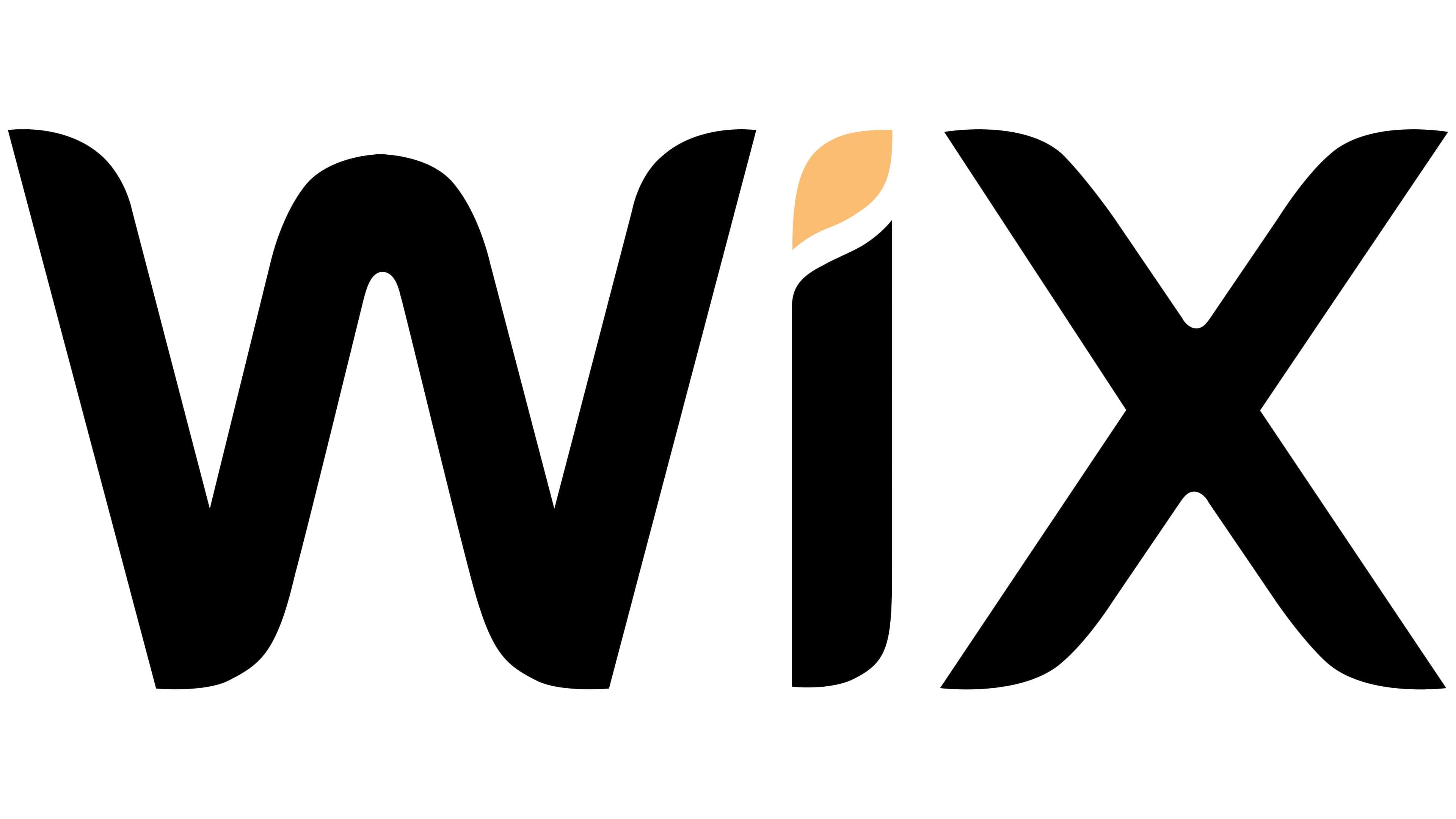 Pros:
Free: Wix offers a free website that you can share with your clients.
User friendly: The interface is so easy to use that any novice user will be able to without hassle.
Lots of templates: The Wix website builder has tons of templates that you can use to create your website.
Cons:
Wix branding: The free version contains Wix branded ads in very prominent sections of the website.
Permanent templates: Once you have selected a food ordering website template for your website, you cannot change it in the future.
Difficult to change hosting provider: Transferring a domain away from Wix can be problematic at times.
WordPress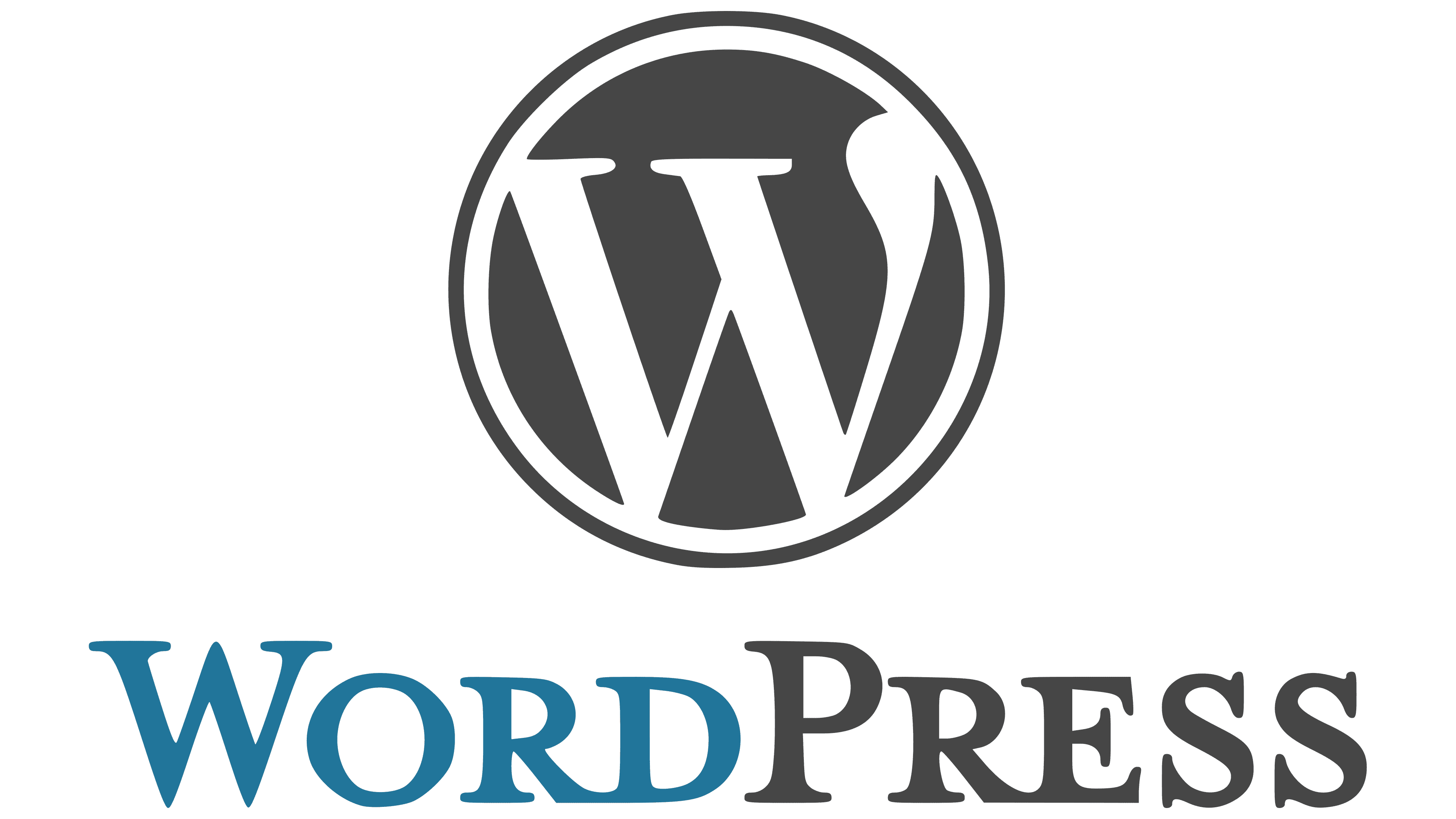 Pros:
Extremely customizable: You can design almost any layout you can think of if you have the technical know-how, including an online food delivery website design.
Lots of plugins: Being the world's most popular website builder, WordPress contains a plethora of plugins that will make designing your website much more straightforward.
SEO: WordPress has plenty of mechanisms that you can leverage to boost your restaurant website's SEO ranking.
You might also like: SEO for Restaurants Or How to Sell More Food Online
Cons:
Steep learning curve: If you do not have prior experience with WordPress, it may take some time to familiarize yourself with the software.
Security: WordPress websites are most susceptible to hackers and malware. You will probably have to buy a plugin to strengthen your website's security.
Time-consuming: Building a website with WordPress can be a very tedious task.
Squarespace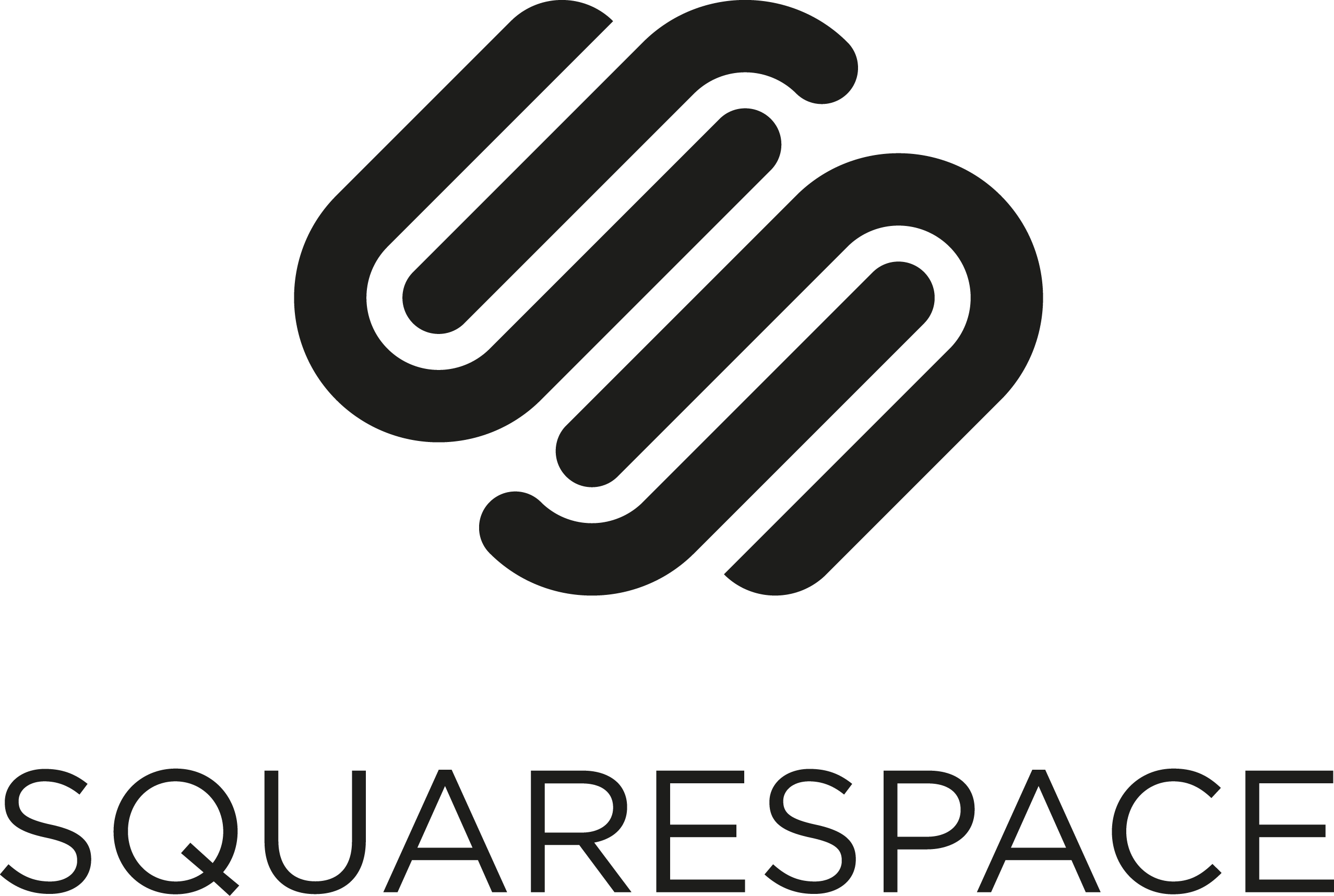 Pros:
Lots of templates: Squarespace has the most extensive library of templates to choose from.
Easy to use: It is relatively easy to build a website using the Squarespace platform.
Many stock images: Squarespace has an extensive repository of images that you can use royalty-free.
Cons:
Pricey: Squarespace does not include a free version, and their pricing plan is a bit more expensive than the other website builders.
Limited extensions: There are very few extensions and third-party apps that can be integrated with Squarespace.

No free plan: Unlike its competitors, Squarespace does not offer a free plan but rather a 14-day free trial.

If you're not a technical person, you can generate a website for your restaurant with an online ordering system already integrated with just a few clicks. Follow this step-by-step video tutorial to find out how.
Benefits of adding an order button on your website
Order online buttons increase revenue
Since your customers have more time to browse through your entire menu, they will be more inclined to add a few more items to the cart than they would have if they placed the order via telephone.
You might also like: How to Place the Order Online Button on Your Restaurant Website to Sell More
More convenience for your customers
Your clients want the ability to place their orders in a simple, hassle-free manner. Having a responsive website means that they can place orders on the go from their mobile devices. Your clients will also be able to customize their orders through the use of modifiers and add-ons.
Related: What are the benefits of online food ordering systems for restaurants?
More accurate and efficient order-taking process
The process is all automated and eliminates the risk of human error when taking orders over the phone. The client places their order, it is printed in the kitchen, and the chef prepares precisely what the client ordered.
Insightful analytics
Collecting your client's ordering data allows you to see who your regular customers are and what your most popular dish is. The vital data enables you to engage in targeted marketing campaigns and make necessary tweaks to your menu to boost your less ordered items.
Learn more: How to grow your food business with Restaurant Data Analytics
Take the stress of building your own website away
Get our SEO ready Sales Optimized Website within minutes
Get started
The takeaway
You no longer need to fork out tons of cash to hire a developer and get a professional-looking food ordering website. Website builders and content management systems have made it easier for absolute beginners to create genuinely stunning websites. Keep these in mind before selecting the website builder you want to work with:
How much are you willing to spend? There is no need to break the bank when there are free alternatives on the market.
How confident are you in your technical abilities? Some website builders are straightforward to use, and others require some computer skills. If you are unable to use the website builders, you can purchase a sales-optimized food ordering website from us by clicking on the "Get Started" button below.