The Secret Ingredients of Link Building for Restaurant Websites
By

Silvia Palasca

MAR 16, 2020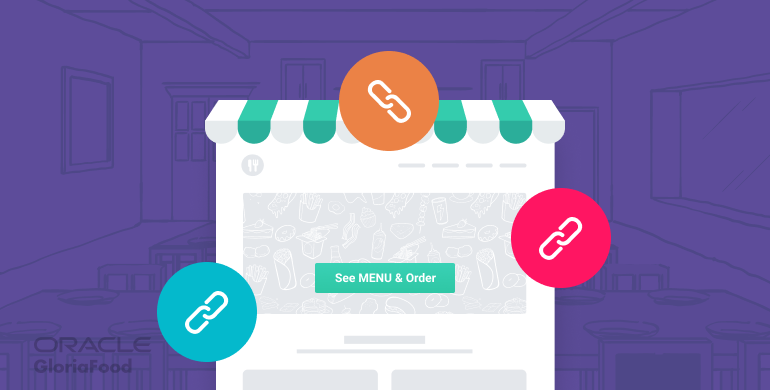 Having a website for your restaurant is the first and most important step for a significant online presence. It's like having a kitchen - everything starts there, but it is not enough. You also need to have a strategy for link building for your restaurant's website. This ensures that your potential clients will find you on the first page of Google. Since 75% of people never scroll lower than the first 7-10 results, you need to be there.
We will uncover the most critical aspects of link building, both from a technical perspective, and a commercial one. If you follow these steps carefully and with diligence, your website will rank among the first search results, and clients will most likely choose your restaurant.
What is link building for restaurants, and why do you need it?
Link building means getting other websites to list yours either as part of online directories or as a reference when talking about delicious dishes, the best places in town, or where you can find the most talented chefs.
Having as many backlinks as possible from good websites helps your business from two different perspectives. First of all, it's great for SEO (search engine optimization). Links tell search engines that your content is high-quality and relevant since others refer to you. From a human perspective, backlinks prove that your restaurant can get good recommendations. Having links scattered in all the right places makes potential clients more likely to find you. If these backlinks appear on websites they trust, they will probably visit you as well.
As Google's search engine gets smarter and smarter, the differences between man and machine are becoming blurry. This means that you need user-friendly content that is structured in a search-engine-friendly way.
Here are a few ways to create backlinks yourself or to get them from other websites. Always be sure to choose the ethical way. Keep in mind that link building is an ongoing process, and results start to appear after 3-6 months. There are no quick fixes and no fast routes.
Link Building for Restaurant Websites: Best Practices
Join business listings and catalogs
Link building strategies for new websites should be part of the SEO starter package offered by your developer. You can also do this yourself most of the time. It is as easy as signing up for a social network: you need a working email address and potentially some relevant pictures of the location or menu.
The first place where you need to register is Google My Business. This lets the most widely used search engine know that you have a restaurant. The platform offers many opportunities to list your pages and products. You can connect it with other Google services such as Analytics or Ads to keep an eye on who is visiting you or engage in paid advertising.
Next, you need to find relevant local and national business catalogs. Start with the big ones like Yelp and TripAdvisor. After you have listed your business there, try to identify aggregators that are relevant to the community you serve. Ask your local Chamber of Commerce if they have a business directory.
Create social media accounts
First of all, you should know that backlinks from social media platforms have the "no follow" attribute, which means that these will not increase your page score. However, these play a crucial role in awareness amongst your patrons and are the first step towards getting links that matter.
Start with Facebook, where you will need to create a business page. Never use a personal profile as a business page since this is against Facebook's rules. Also, you won't be able to access analytics and paid advertising from a personal page.
Next, move on to Instagram. This is an excellent medium to display mouthwatering food and make your brand well known. It's also a way to get in contact with bloggers and influencers, for further growth. If you sign up for a platform, try to keep it alive by posting regularly. On Instagram, the best performing posts are appetizing meals or how-to videos.
Don't forget about Twitter, although the conversations there are more about sports, politics, and society. However, a few hashtags next to the meal of the day can get you retweeted fast.
Everything related to food and cooking can benefit from Pinterest. This is a way to give people the chance to discover your brand. Post dishes with short recipes and start building links for your website or blog.
Learn more: Why Restaurants Need Social Media
Create an unforgettable online presence
Get your restaurant on the first page of Google with a sales optimized website
Start now
Use photos as backlink freebies
Many professionals (bloggers, journalists, e-book editors) need great food pictures. As a restaurant owner, you already have hundreds of deliciously looking photos on your social media, website or in your gallery. Be explicit that anyone who wishes and needs them can use your pictures at no cost, as long as they mention the source with a backlink.
Don't limit yourself to food. You can provide pictures of your bar, serving staff or anything else that communicators might find interesting, like a garden party.
Read more: Why Food Photography Is Important
Work with bloggers
When you aim to build backlinks for a restaurant website, one of the first recommendations that come to mind is to work with bloggers. Influencer marketing is steadily growing, and getting mentioned in their articles can increase your brand awareness among their readers, as well as generating useful backlinks for your website.
Selecting the bloggers
Depending on the target you have for your ideal clients, try selecting those bloggers who have a good reach in your niche. Don't let numbers blind you. More followers or readers don't automatically bring better business for you. For example, if you have a high-end restaurant, but invite a famous teenage blogger, their readers won't become clients, but you will still have a backlink.
When selecting a blogger, it is essential to know if their website ranks well for page authority and domain authority. Use a free tool to assess these numbers. The higher they are, the more valuable the backlink for your website. If they ask for a payment, compare their offers based on these KPIs.
Organizing events
Some restaurants throw special PR events where they invite bloggers to get to know their location. This strategy is excellent for quick link building for a new website. The downside of this approach is that you will have roughly the same information in a couple of different places at the same time. Use this strategy with care and not too often. For example, you can have a bloggers' party every time you change the menu.
Another solution is to invite them one at a time and ask them to drop by whenever they feel like it by offering a redeemable voucher invitation. Monitor their website carefully to see if they write about you in a flattering manner and generate a backlink.
Guest blogging
Some bloggers are open to hosting guest posts on their websites. You can use this opportunity to share recipes, talk about your team, or announce events. The advantage of a guest post is that you can use your own voice and speak to a new public.
The posts that get the most reshares on social media , thus reaching more people, are those who offer solutions and valuable information. Talk about a technique you use in your kitchen to cook something to perfection. Share a way to avoid common problems like ruining the mayonnaise.
You can include up to two backlinks to your website in each article to avoid being spammy.
Learn from your competition
Once you have used all the methods described so far, it is time to move on to the next level to get backlinks for your restaurant's website. If you want to get ahead of your competitors, you need to be at least as good as them.
To find out what backlinks they have that could also be useful to you, use a free backlink checker tool. Make a list of all the websites referring to them, grouped by page and domain authority. Contact each of them with a relevant offer and ask them to link back to your website.
Pay attention to the anchor
If you don't know the jargon, an anchor is an actual text on which you place the link. Most sites would use "click here", or "this link", but this does not help you rank for the words you want. It is much better to ask your backlink partners like bloggers and journalists to use specific anchors, like the name of the dish, your restaurant's name, or a popular search term, like "best pizza place in New York" or "a romantic restaurant".
Potential backlink problems
The first rule of link building for restaurant websites is slow and steady wins the race. Don't be greedy, and don't hope to get on Google's first page right away. You need good on-page SEO first, which requires following some rules diligently or using an SEO-optimized website builder like the one offered by GloriaFood. Then, you need to build trust around your brand and have other trustworthy websites mention you naturally.
Never think about buying backlinks in bulk. You might see a tremendous short-term result, but you can get banned by Google in the long run. These unethical practices are called black-hat SEO and can seriously hurt your efforts of link building for your restaurant's website, as well as damaging your online reputation.
Increase your visibility and get more clients
Install an online ordering system to your website for free
Start now
Final Words
Link building for restaurant websites is a necessary strategy to position your website on Google's first page and involves reaching out to trustworthy partners. Although a part of it depends exclusively on you (social media, business directories), for the other half, you need to get in contact with newspapers, bloggers or other content creators. Be sure to choose relevant sites and think about backlinks as PR, both for people and search engines. Have a list of places where you would like to have your restaurant mentioned and never buy bulk backlinks.