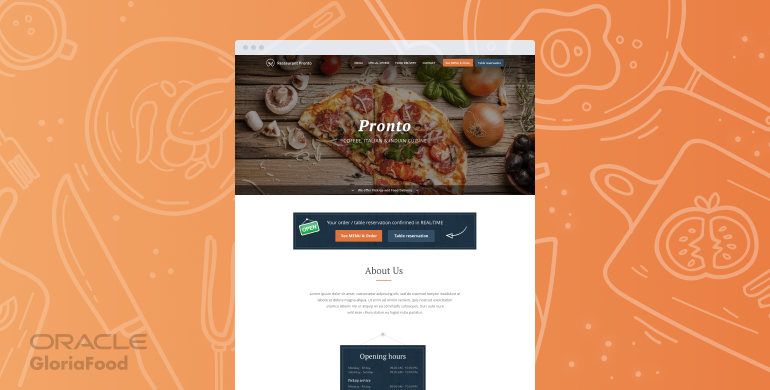 Core Benefits of One Page Restaurant Websites
One of the most successful ways to inform your customers about your business, strengthen your brand & create brand visibility is through your restaurant website. A Constant Contact/Single Platform survey reveals that 75% of surveyed consumers usually opted for a restaurant to dine in, based on what they found on their search results page. That means that if your customers stumble upon your website and you create a great first impression on your potential customers, more than 75% of them will order from you. So how can you persuade your potential customers to order from you? Well, one way would be to use one-page restaurant websites.
Customers can get a good idea of what kind of restaurant you have, the food you offer, as well as the overall ambiance and experience. If you can demonstrate all that on your website, your potential customers can gain a better idea of what to expect when visiting your restaurant.
Now, it's important to remember that GenXers (people born between 1961 and 1981 - who account for more than 84 million people living in the US) have a shorter attention span.
If your website does not load within 3-5 seconds, the visitor would not continue to wait any more. Apart from that, nobody has time to wade through tons of pages to find what they need, especially when they're hungry, and all they want is to find a restaurant with a quick online ordering process and quick delivery. That's why a single restaurant website can prove useful.