Branding for restaurants: what is it, how to do it, and tips for success
By

Otilia Dobos

SEP 09, 2022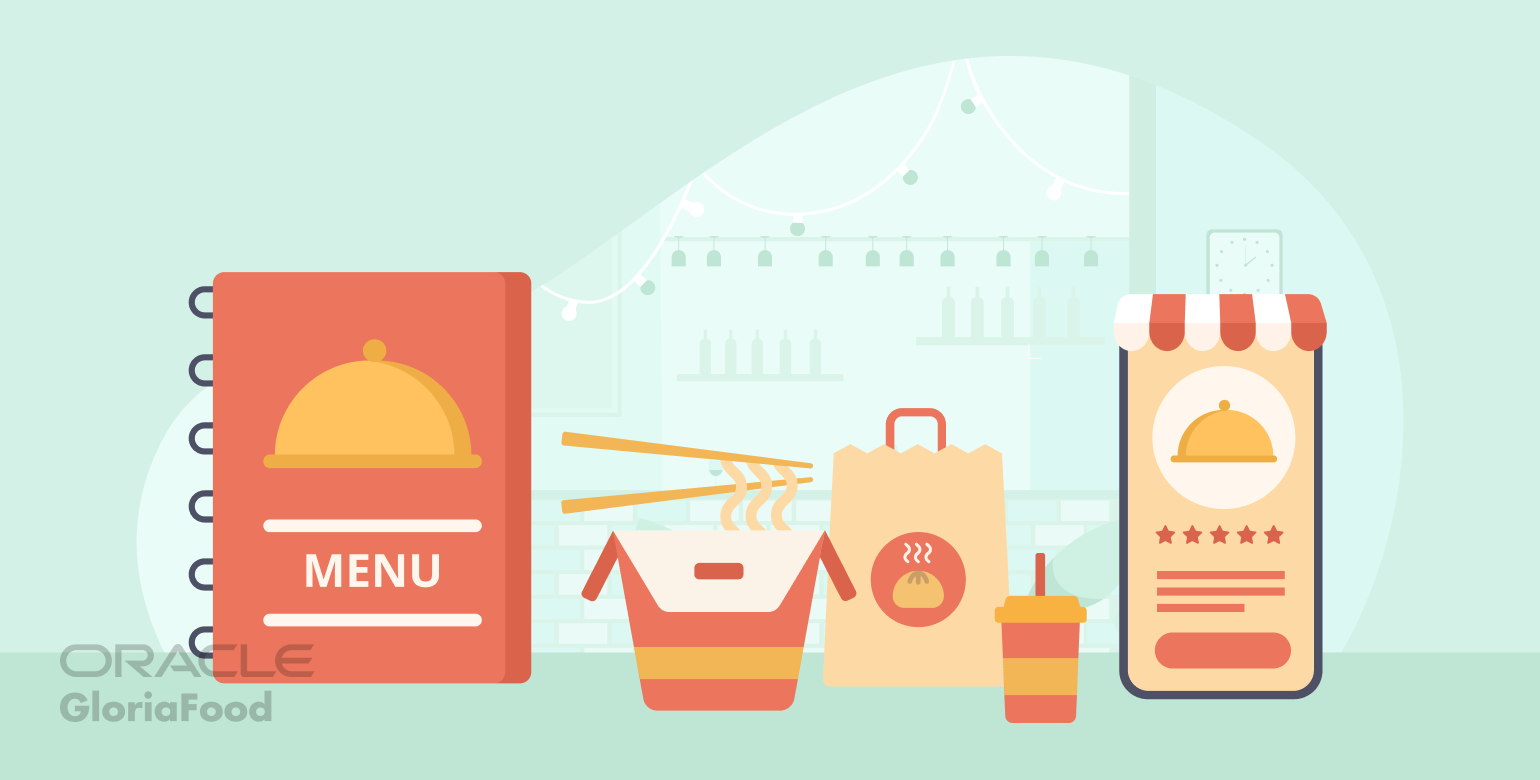 In a world full of restaurants serving every cuisine imaginable, you need to stand out to succeed. Do you want your business to have a strong identity that shines compared to the competition? Would you like to become a recognizable name in the restaurant industry? Efficient branding is the answer!
In this article, you will find essential information about branding for restaurants, including clear steps for turning your business into a brand and tips for how to do it well.
The branding process for restaurants:
What is branding for restaurants, and why do you need it
Many people mistakenly think branding for restaurants is just creating a logo, a slogan, and maybe some cool pictures. But restaurant branding is actually the image you project to your customers and the industry, encompassing your values and the mission you establish for your business.
In other words, branding is how people remember your restaurant, not only offline – the experience clients have while eating at your location, but also online – how the online ordering works, how your website looks, and how you run your social media accounts.
The branding process for restaurants is long, with the heavy lifting done at the start, and it requires constant maintenance so you do not disappoint loyal customers.
Benefits of branding for restaurants
When you think about pizza, certain restaurants immediately pop up in your head. That is because they have invested in branding and promoted their image constantly through marketing. Check out these benefits so you can understand why branding is so important for restaurants:
Customer loyalty: branding can help you create an emotional connection with your clients that, combined with great food and a lovely experience, will keep them coming back for more;
Consistency: branding strategies for restaurants set the tone for all future marketing and maintain a cohesive image that people appreciate. For example, if you use a funny and friendly tone of voice on social media today, you can't communicate in a professional voice tomorrow as it will confuse and deter people;
Differentiate from the competition: you want your restaurant to stand out among the rest, so people will choose you when they are looking for a place to eat or order food. Branding will help you attract the right customers for you;
Credibility: food is a sensitive subject. You would not eat at a restaurant that does not seem trustworthy. Branding will improve your credibility if you constantly keep people in the loop about the fresh ingredients you use, sanitary food preparation, and much more.
Read more: 5 Simple & Effective Customer Retention Strategies for Restaurants
5 Simple steps for turning your restaurant into a brand
Branding for restaurants starts long before you open up for business, but you can also try rebranding after some time if you are not happy with how your restaurant is perceived. You will need to do some introspection and think about why you want to be in the industry to efficiently complete the following steps.
Step 1: Define your restaurant's concept
The first step is to define what type of restaurant you will be opening in the general sense. These questions will help you easily find your concept:
What type of food will you be serving? Are you only cooking dishes from a specific cuisine, is it fast food, or do you plan to include various foods? Maybe you are focusing more on the ingredients and changing the menu seasonally?
What will your price range be? Are you planning on opening a high-end restaurant or a more accessible one, catered to lunch hours or casual dining?
How formal will your establishment be? Will people have to follow a dress code to enter, or are you going more casual? Do you want to open a food truck or a restaurant that only offers pick-up and online ordering?
The concept is the base you build your brand on, so it is essential to clearly define it from the start and stick with your choice.
Step 2: State your restaurant's mission
Branding for restaurants includes the creation of a Unique Selling Proposition (USP) that will be used to promote your restaurant on all channels. To find the best USP for your business, you first must state your mission.
A mission statement can be as long or as short as you want, and it must include your beliefs, purpose, and values. Moreover, the mission will act as the steppingstone for creating the culture your employees will adhere to. We have prepared a few questions that will help you write it:
What does your restaurant stand for?
Why are you opening a restaurant?
What purpose will your restaurant serve?
What are you trying to accomplish by opening the restaurant?
How are you going to accomplish it?
Here are some short mission statement examples that you could use as inspiration:
Restaurant nr.1: Natura
Natura is a farm-to-table restaurant that aims to serve clients only the freshest of ingredients that naturally grow in our country. We change the menu seasonally so you can enjoy the best nature has to offer. We pledge to make as little food waste as possible and use the discard as compost to fertilize the farm that feeds us.
Restaurant nr.2: Musically tasty
At Musically Tasty, we love music and food so much that we decided to blend them. A reservation at our restaurant will guarantee you an immersive experience where every dish is inspired by one of our favorite songs. Moreover, we provide you with headphones so you can listen to the song while you enjoy our delicious food.
Step 3: Position your restaurant on the market
Positioning your restaurant on the market helps you identify your competition and your key audience so you can learn how to market your business to them. To properly position your restaurant, use the information you came up with while defining your restaurant's concept:
What type of food you will sell: start researching other restaurants in your location that sell the same type of food to identify their customer type, their restaurant branding ideas, and the way they promote their business;
Your price range: while other restaurants may sell the same cuisine, they are not your direct competition if they use different prices. It is still helpful to visit them for inspiration. Maybe you will realize you want to price your menu higher or lower;
Where your restaurant will be located: if you will have a physical place, the restaurant location will also influence the type of audience. For example, if you are in a spot popular with tourists, you will have more foreign clients, but if you are in a hidden location, only connoisseurs will find you.
By clearly defining your concept, researching your direct competition, checking their restaurant branding examples, and considering your location, you can start determining your audience's demographics.
Information such as age, gender, income level, and eating out preferences will help you devise the perfect marketing strategy for your restaurant.
Step 4: Develop a restaurant brand voice
To develop your restaurant's voice, you will have to personify your business. Let's say your restaurant's name is X. How is X as a person? Would you describe them as a fun, outgoing, always joking person or a more conventional, professional one? Maybe a quirky one, full of interesting facts about food?
Decide now, as you won't be able to change your mind if you want your branding to work. The voice you choose now will be used to communicate with your clients everywhere, from your physical location to your website, social media, newsletters, and marketing campaigns.
Step 5: Create the design items to support your brand
The design items are what people usually associate with branding for restaurants as they are the most visible part. For creative restaurant branding, you need a few key elements that will have the same look through shapes, colors, fonts, or tone of voice:
Logo: it will be everywhere, so it must totally represent you. Think about your concept and brand voice and give this information to a graphic designer that will help you create the best logo for your restaurant;
Colors and fonts: choose them according to the restaurant's persona and use them for your uniforms, tabletops, restaurant decorations, website, menu, social media, and marketing campaigns;

Menu: create an enticing menu with mouth-watering pictures and long descriptions that encourage people to order. You can easily set up a menu with the online ordering system from GloriaFood and choose from the available images if you are at the start and don't yet have professional photos of your food; Watch this video to learn how to setup a menu:

Website: it is your online business card, so it must completely represent your restaurant's persona. Choose a Sales Optimized Website to boost your profits and effortlessly rank on the first page of Google.
Turn your restaurant into a brand with the right tools
Install an online ordering system on your sales optimized website
Start now
Leave the design work to the professionals and hire an agency or a graphic designer to create logos and other promotional material in line with your brand.
To help you and your employees stick to the brand, you can create a brand book with all the relevant information related to branding, such as tone of voice, how to communicate with the media, representative photos or design, logo, fonts, and colors.
Tips for successful restaurant branding
Branding for restaurants will help any business create a strong identity, unlike any competitor. Check out these tips on how to make sure your restaurant branding is successful:
It takes time, be patient
Just because you followed all the necessary steps of restaurant branding and implemented all your design items, it doesn't mean you'll magically become the most popular restaurant overnight.
Everything takes time. You will have to consistently work on promoting your business, offering the best experience possible, and gaining people's trust.
Be patient, do the work, and the results will come. You will continuously grow, attract new clients, gain loyal ones and make more profit.
Be consistent
Branding for restaurants is all about consistency. You put a lot of effort into creating the image that best represents your business, don't ruin it by randomly changing your colors or tone of voice to appease a passing trend.
Check your brand book every time you change something, add a new post, communicate with media, or create a new email marketing campaign to ensure your branding is consistent.
Keep it simple
The message you send to potential customers through your restaurant's branding must be simple and easy to understand. Don't hide behind countless teasers. Tell people exactly what you stand for, so they can decide if they want to support you.
Have a mission statement or Unique Selling Proposition visible on your website, social media channels, and some marketing campaigns to make people aware of your brand identity.
Make your restaurant a well known name in the industry
Offer a great experience with the best free online ordering system
Start now
Be personable
Branding for restaurants must involve authenticity. Don't choose a concept or a tone of voice just because it is trendy right now. Trends come and go, and you will have difficulty keeping consistent if you don't fully resonate with your branding.
To gain your client's loyalty, create a two-way communication where you aren't the only one talking. Encourage people to voice their opinions about your business, their likes, and things they consider you could improve. This will help you better your restaurant and attract even more customers.
Conclusion
The concept of branding for restaurants may seem complicated at first, but it is actually about creating a clear and consistent identity that will help your restaurant stand out among competitors. Follow the steps provided to create the perfect branding for your restaurant and always focus on authenticity.