5. Use the targeted following feature to grow your customer base
Targeted following is about following the right kinds of customers. Who you follow can be as important as who follows you on social media. There are several ways to go about targeted following, but the most common one is to follow hashtags that are relevant to the industry.
For example, you might want to search for hashtags like #Hamburgers, #BestBurgers, #hamburgersalad, and the like.
A waffle place could benefit from searching the following: #waffles, #wafflehouse, #wafflesandwich, etc.
If you have a pizza shop, then you might find useful the following hashtags: #pizza, #pizzatime🍕, #pizzamania, #pizzaitaliana, #pizzanyc, pizaany, etc.
This is one area where Instagram for restaurants is especially useful. Instagram has a handy feature in their search bar that displays hashtags related to the ones you are searching.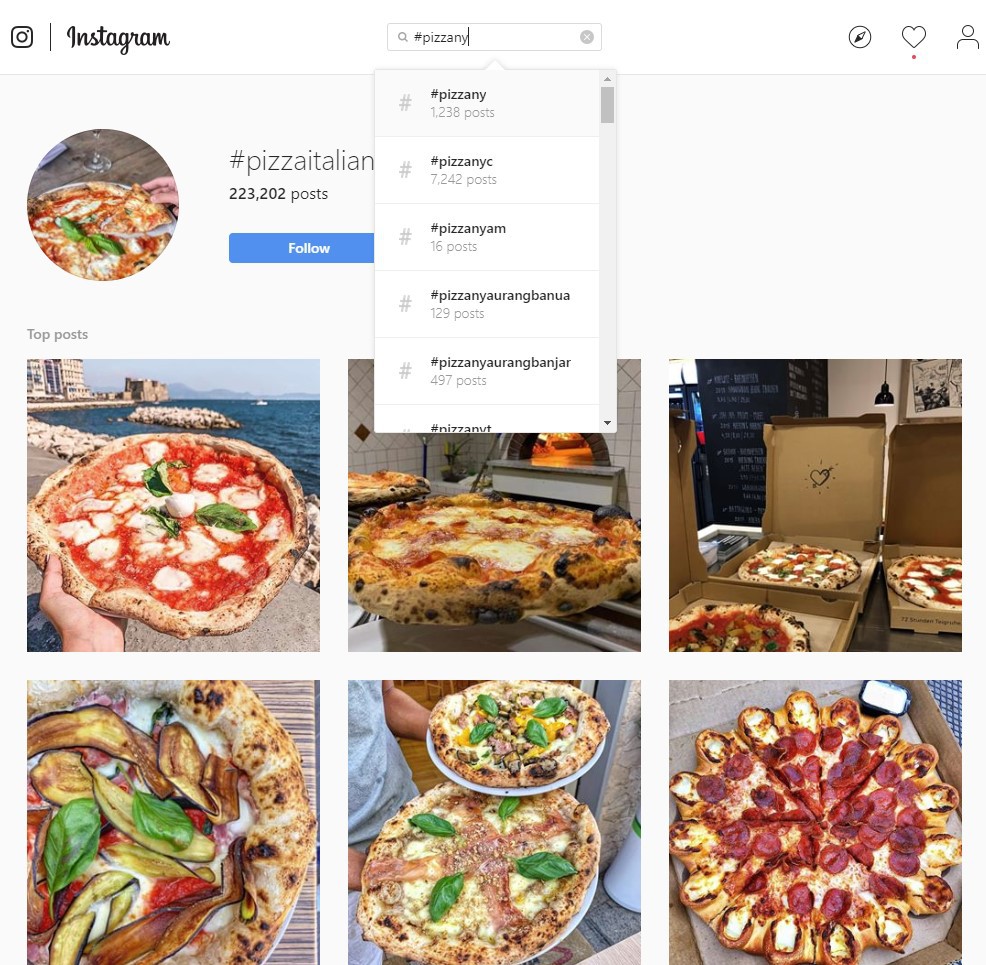 The highest performing posts (the ones with the most likes, shares, etc.) show up first. Load up the best posts, check out who liked it, and follow them. It's as simple as that. This is a great way to grow your client base and another good reason why restaurants need social media.