How to master search engine optimization for restaurants to sell more food
By

Laura-Andreea Voicu

SEP 04, 2020 (Updated: Nov 14, 2023)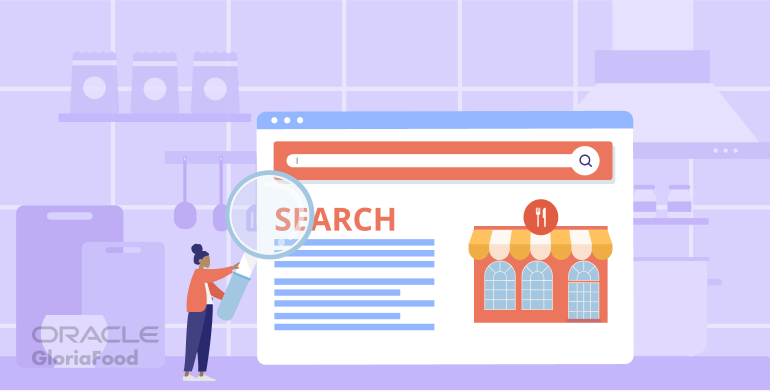 10 actionable tips for restaurant optimization online:
Search engine optimization for restaurants is the key to increasing your online visibility and attracting new customers. If you implement the SEO strategies explained below, you will enjoy the following benefits:
More traffic to your website
More online orders and table reservations
Rank higher in searches than your competitors
Build brand awareness
Increase customer engagement
Boost your sales
Let's get started:
1. Choose the best restaurant domain name possible
Search engine optimization for restaurants includes every small detail about your restaurant, including the often-overlooked domain name.
Ideally, register a restaurant domain name that includes at least one keyword for your business. If your business's name is available, then use that. For example, try to register "floras.com" if you own a restaurant named Flora's.
If you can't get the specific domain name that you want, try adding a word to the name. Available options might include:
Florasrestaurant.com
FlorasNYC.com
Florasfood.com
2. Add relevant SEO keywords for restaurants to your website
You must choose top restaurant keywords when you do search engine optimization for restaurants if you want to rank high in Google and other search engine queries.
The top keywords for food will vary depending on the type of restaurant you own, though.
Start with high-level keywords like:
[city name] restaurant: i.e., New York restaurant
top restaurant in [city name]: i.e., the top restaurant in New York
restaurants in [neighborhood name]: i.e., restaurants in Brooklyn
Then, you can focus on niche keywords that will attract customers looking for specific types of restaurants.Niche options might include:
[city name] pizza: New York pizza
[city name] vegan: New York vegan
romantic restaurant
farm to table restaurant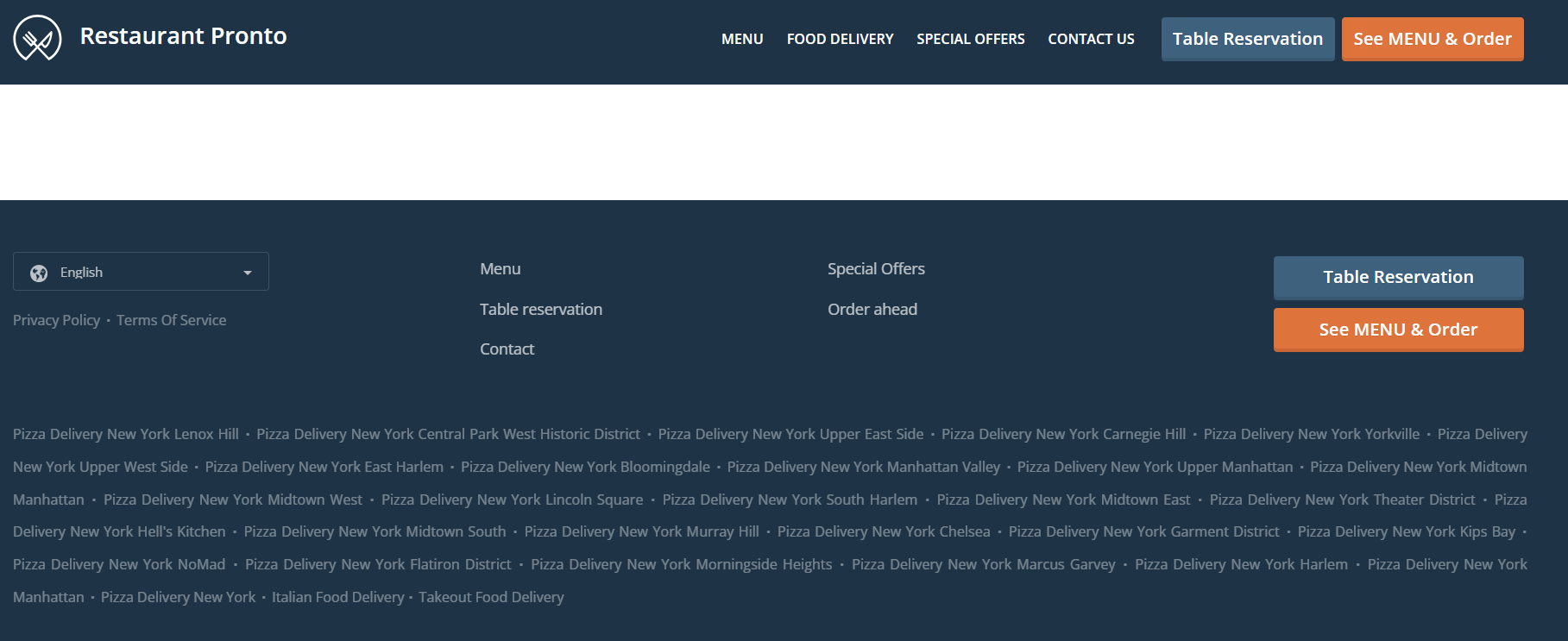 Some people will know your restaurant's name already, but they want to use a search engine to find your website. The search engine will give them better results when you include your restaurant's name and other brand keywords on your pages.
Examples of brand keywords:
Floras restaurant
Floras pizza restaurant
Floras bar and grill
Once you've optimized your pages, you can look at how each keyword performs. Replace the ones that don't attract much traffic with new ideas that could work better.
Non-Keyword Information
Search engines like to see useful information as well as keywords. Create pages that list your location, hours of operation, menu, and other important info.
Spending an hour or so making these pages will put your website ahead of restaurants that don't bother.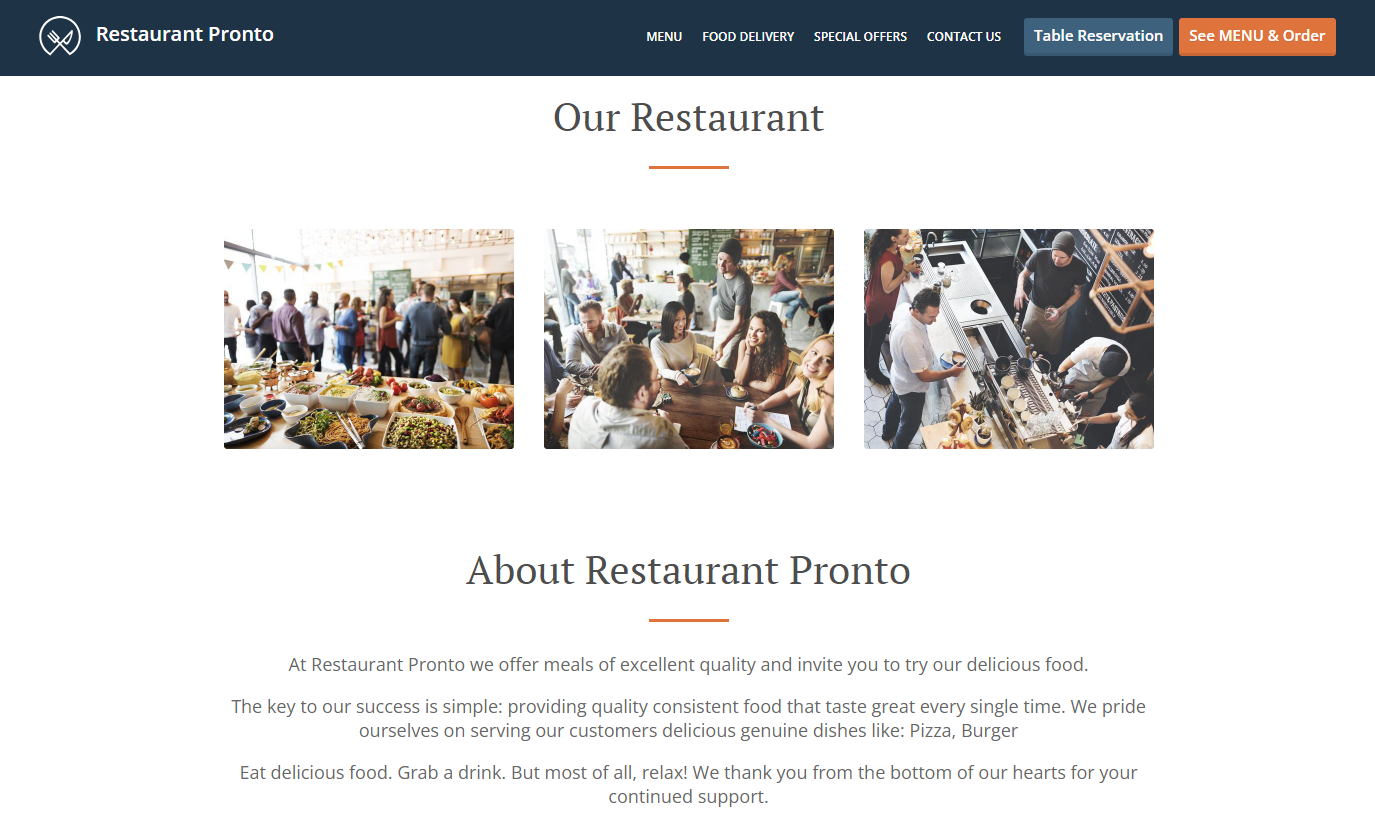 3. Include meta tags on your website to help search engines find your pages
So many business owners forget to use meta tags in their efforts to do search engine optimization for restaurants.
Perhaps they don't think that the tags are important. Well, Google and every other search engine disagree. Using meta tags will help optimize your site and ensure that you get a high ranking.
Some of the most important meta tags include (don't forget to also add keywords to them):
Title tag
Meta description
Alternative text
Header tags
Responsive design meta tag
4. Use responsive design that will work on any device
89% of dining research is done by mobile before visiting a restaurant, so it stands to reason that search optimization for restaurants should include responsive design on any type of device.
Responsive designs adjust to the screens of users. When a smartphone accesses your website, the design changes slightly to look good on the person's screen. Instead of jamming a bunch of images, logos, and text into a small space, it rearranges the design.
Luckily, responsive web design has become very easy to use. In most cases, your website publisher will default to a responsive design.
Still, it never hurts to double-check. You don't want a website that looks like nonsense on smartphones!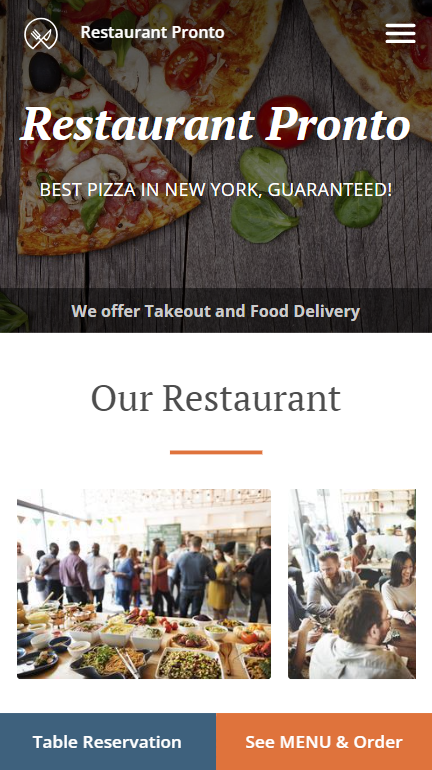 5. Ensure your menu is mobile-friendly
As an extension of using responsive design, you should make sure that you have a mobile-friendly menu on your website. You don't know when hunger strikes, so customers must be able to view your menu even if they only have access to a phone.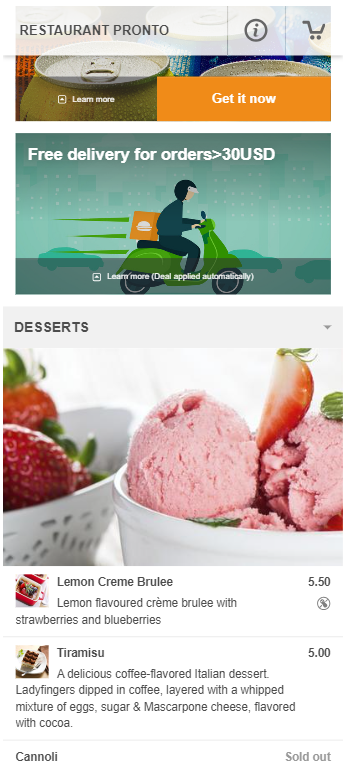 You get bonus SEO points if you also have an online ordering system on your website that creates a seamless ordering experience from the moment a client opens your website and browses the menu to the final ordering screen.
Google analyzes the bounce rates (how fast a person exits a website page) each website has and will penalize you and drop you in searches if clients are frustrated with your ordering process and immediately exit your website.
To get the best free online ordering website that will make both clients and search engines happy, follow these simple steps:
Sign up on GloriaFood and fill in your restaurant's basic information;
Create an enticing menu and publish it on your website;
You can follow the entire process here:
If you want to learn more about how to create a mobile-friendly menu that will help with search engine optimization for restaurants, watch this introductory video:
Use a mobile-friendly menu to master search engine optimization for restaurants
Create the best intuitive menu in minutes with our online ordering system
Start now
6. Optimize your Google Business Profile for restaurants
When Google analyzes your SEO efforts to decide where it should rank your restaurant, it also considers if and how you optimized your Google Business Profile.
Therefore, if you want to enjoy the benefits of search engine optimization for restaurants, claim your Google Profile and complete it with all the required information. Here are a few tips:
Link directly to your menu: or your website, so hungry customers who stumble upon your business when doing research can easily order with just one click;
Update your information: any change in contact info, working hours, or address should be immediately visible on your profile. You don't want to disappoint people who show up at your restaurant only to find it closed;
Include lots of photos: we already know pictures speak a thousand words, so show customers your food and restaurant through a lot of professional mouth-watering pictures.
7. Encourage reviews on all platforms
Positive reviews are important both for potential customers and search engine optimization for restaurants. Therefore, you should make it a goal to claim your profile on all the review platforms in your area (Google, TripAdvisor, Yelp) and encourage people to review your business.
If you are at the start, you can create a campaign where any customer who can prove they left a positive review receives a free dessert. You can do so easily by offering them a coupon code. Check out how you can create restaurant promo codes in no time with our online ordering system:
8. Implement Restaurant Schema Markup
Schema Markup is a form of microdata you can add to your website so you can make it easy for Google to find your website and identify the important information on it.
You can use Google's Structured Data Markup Helper to generate the code specifically curated for restaurants and then paste it into the specified parts of your website.
9. Interact with people on social media
While social media is not considered a ranking factor regarding search engine optimization for restaurants, it can be a useful tool to drive traffic to your website and get more positive reviews.
Therefore, create a social media profile on the platforms your audience spends the most time on, and make an effort to post a couple of times a day and respond to all comments and messages.
Moreover, ensure you constantly post links to your website and persuade people to leave a review if they enjoyed their experience (provide a direct link to the review form for convenience).
10. Use a website builder with integrated search engine optimization for restaurants
If all of the above seems like too much effort and it would take too much of your time, we have good news. There is a solution where you could enjoy all the benefits of search engine optimization for restaurants without all the work.
If you use our restaurant website builder, you will receive a sales and SEO-optimized website, personalized to your type of cuisine, that will help increase your online visibility and convince people to buy more of your food.
SEO can't wait, get on the first page of Google now
Start by getting your own SEO-optimized website, completely customized to your needs
Start now
What's more, it only takes 10 minutes to create a restaurant website with a high conversion rate:
Final words
Search engine optimization for restaurants is constantly evolving but the basic strategies mentioned above are the founding stones to having a restaurant website that constantly ranks in the top results in search engines.