Why Food Photography Is Important for Your Restaurant Website and Menu
By

Laura-Andreea Voicu

MAY 21, 2020 (Updated: Oct 6, 2023)
The visual appeal of food is undeniable. In a menu, pictures of food are the most important thing. But why hire a food photographer when you can just rely on your smartphone for menu photography? Because the quality you need to sell more can only come from professional photographs.
Taking pictures of food is not as easy as it seems. Professional food photography brings a lot to the table, from the expertise to the talent and the artistic eye, among others. We tell you why food photography is important and how you can benefit from it on your website and menu.
Food Photography Statistics: The Truth Behind Food and Visual Culture
People usually remember only 10% of the information they read or hear. If you pair that information with a relevant image, the percentage skyrockets to 65%. Here are more mind-blowing food photography statistics to keep in mind:

Why Food Photography Is Important for Your Restaurant's Success
Before we get into the why, let's see: what is food photography? In short, it is a type of life photography that creates attractive photos of food. This type of commercial food photography is used in menus, ads, cookbooks, packaging, websites, and the like.
All restaurants would benefit from acknowledging the importance of good food photography and using it as part of their restaurant marketing efforts. So, why food photography?
It helps you sell 25% more food
A good photo can sell a product. Look at the juicy, perfectly-shaped burger on the left. Wouldn't you want to buy it? Now, look at the burger next to it. Although it might taste just as good, the bad quality, angle, and composition of the photo will probably deter you from buying it.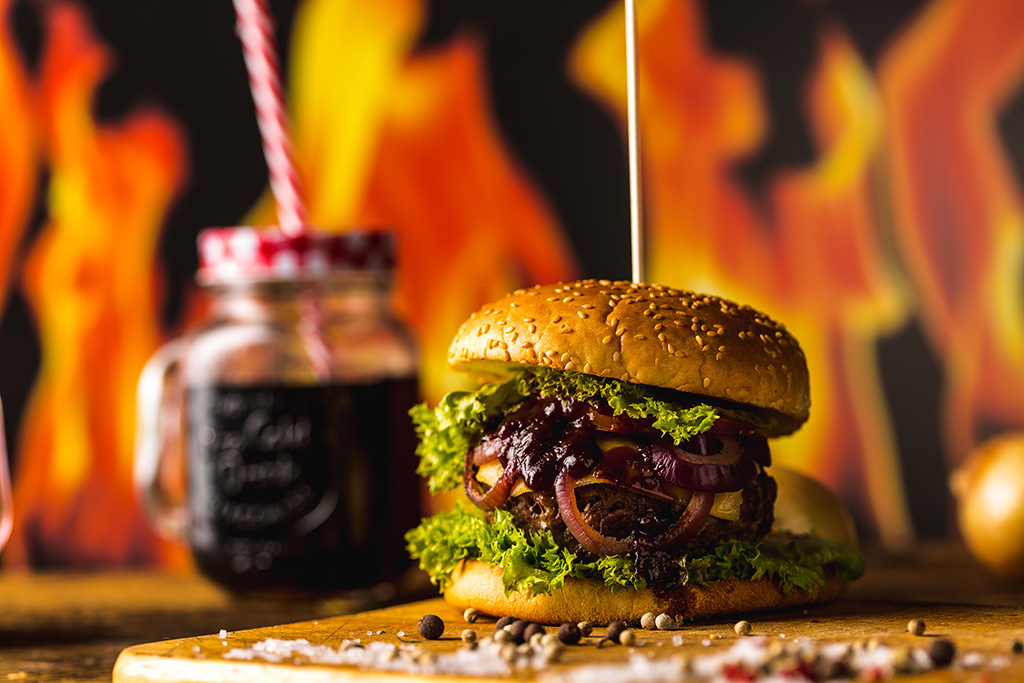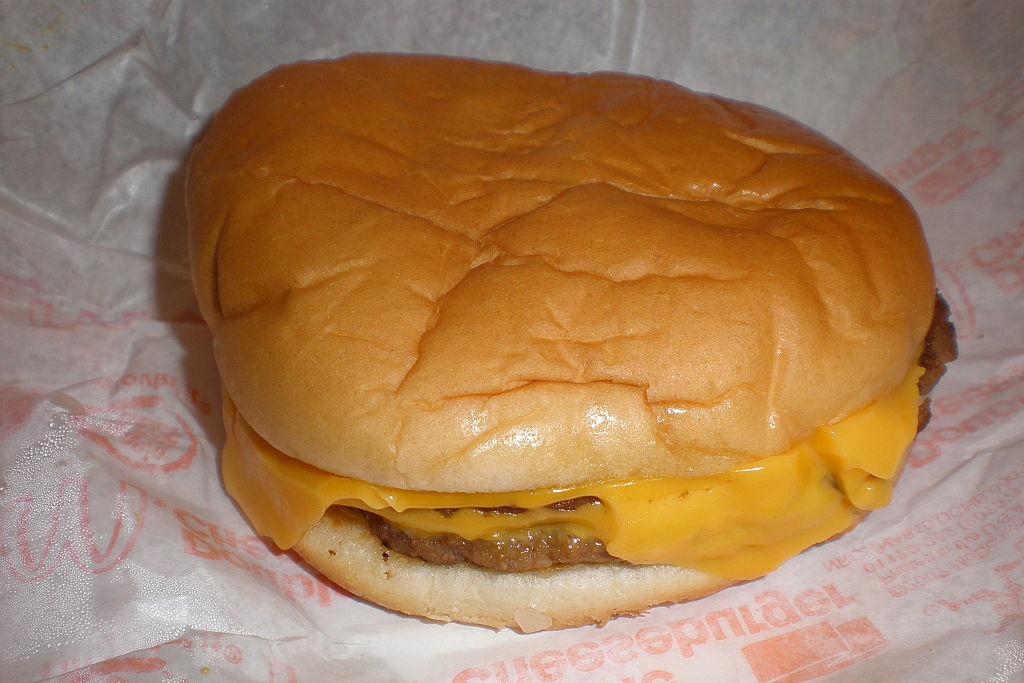 Attribution (Right photo): BrokenSphere / CC BY-SA (https://creativecommons.org/licenses/by-sa/3.0)
Photos allow you to advertise your dishes in multiple ways. You can choose to feature a professional photo of each meal, or you can highlight your most profitable and popular dishes with exceptional images.
That way, customers will be more inclined to order them as opposed to the others because the image will draw their attention. Similarly, you can highlight dishes your chef is famous for, or your specials and promotions.
With increased sales come increased conversions. Studies have shown that a photo-based menu will convert 25% more clients than one based only on text.
Eyes eat before the mouth, and professional pictures in menus will make your customers feel like they're already tasting the dish. Just picture a restaurant menu without any pictures. Boring, isn't it?
It attracts new customers
Attracting new customers and converting them to loyal ones is the key to a successful restaurant. If you are wondering why food photography is important for your restaurant, check out how well it can help you persuade people to become clients:
It makes a fantastic first impression: great food images draw the customers' attention, whet their appetite, and trigger visual hunger. If their first contact with you is with your high-quality, mouth-watering photos, they'll remember your restaurant;

It builds trust and credibility: the phrase "what you see is what you get" comes to mind when we think about the importance of food photography in today's world. Customers like knowing what they're going to get. Surprises may be pleasant, but seldom when it comes to food. Having professional food photos on your website and menu shows professionalism and creates trust;
It appeals to customers' emotions: What makes good food photography? Emotion! Photos trigger an emotional impact, and culinary photography is no different. Naturally, the feeling you want to trigger is desire. Customers should take one look at your food photos and say, "I want that!";

It persuades clients to order: Having professionally shot food photos will trigger an instant response in the customer's subconscious. They're going to want to taste the dish ASAP, thus placing an online order, booking a table, or simply visiting your restaurant;
It speaks an international language: Why are images more effective than words? Because they are universal. Pictures don't need an introduction or a caption to speak volumes. They appeal to customers from all over the world. Thus, using suggestive images to accompany your menu eliminates the language barrier. Everyone can recognize a delicious-looking pizza, regardless of where they come from;
It makes the customer's choice easier: It's significantly more challenging to decide between, say, three dishes if you have no idea how any of them look. Make it easier for customers to choose by providing feeling hungry pictures for every menu item. The only danger now would be that they can't decide because they all look delicious, but that shouldn't be a problem for you :)
It helps you rank higher in Google searches
Good SEO can boost your restaurant website to the first page of Google - where everybody wants to be. There are two reasons why food photography is important when it comes to SEO.
First, photos make content more appealing and easier to read. Users are more likely to click on something if it features a good picture. More website clicks mean more traffic, which in turn leads to a higher ranking.
The second SEO benefit of food photography is that you can optimize the images to get more visibility. Adding a relevant, keyword-based alternative text to every image will make it more easily discoverable in search engines.
Rank higher in Google with a sales and SEO-optimized website
Optimize your website and menu with a gallery full of free stock images
Start now
It helps you shape your brand identity
As a restaurant owner, you have the chance to control how the world perceives your restaurant. You are in control of what you show and what image you put out to the world. Professional food photos can help you build a brand that stands out and shapes your restaurant identity.
You should strive to get clients to identify you with professional photographs that impress and incite people to order. Not to mention, taking advantage of professional food photography will help you stand out from your competitors.
The photos should reflect who you are. If your restaurant is classy and sophisticated, the photos should look more like the one below.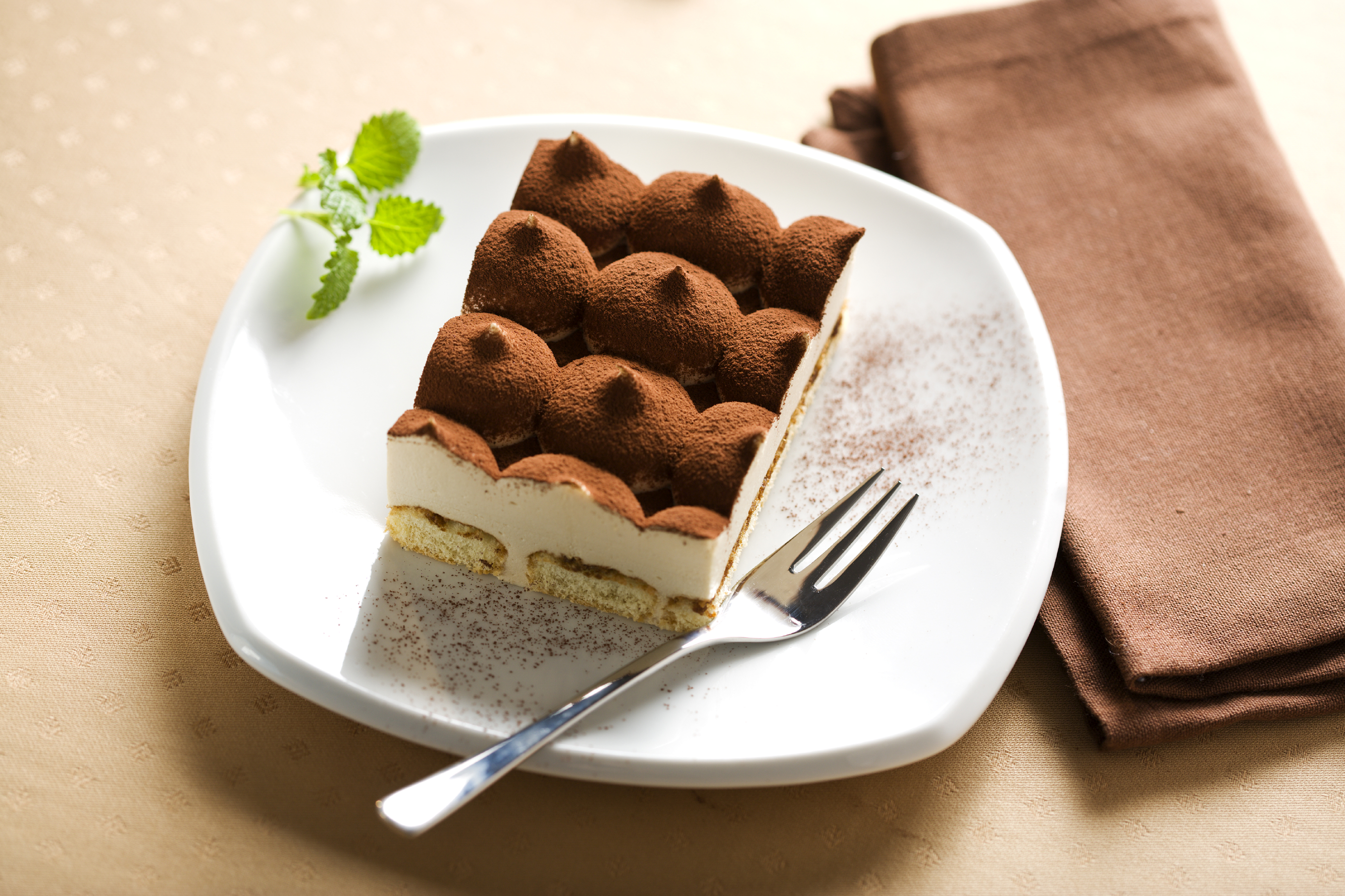 If you're putting out a funky bistro vibe, consider photos like that of this crispy pizza: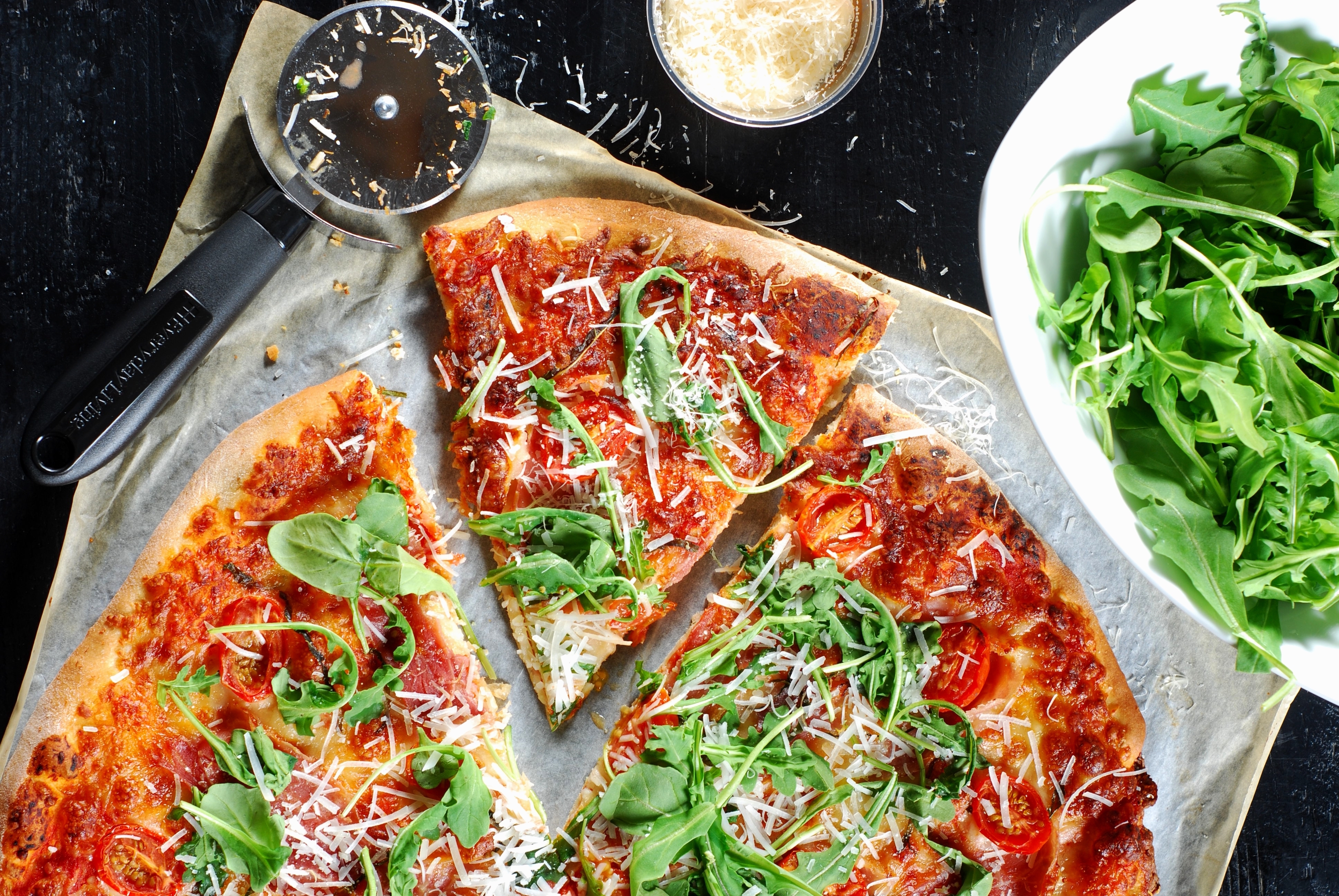 It's a one-stop solution for all your marketing needs
You might need to make an initial investment in a professional food photo shoot done by a restaurant photographer. However, here's why food photography is important: the photos you'll get will be useful in all sorts of ways. The most immediate and profitable use is to add them to your website and menu.
Then, you can also use them for food photography marketing. You already know the importance of images in advertising is undeniable. Post them on social media to attract followers, use them in ads to get more website clicks, or integrate them in flyers advertising your latest promotions.
You can even upload them to directories like TripAdvisor and Zomato to get more customers to choose you over the competition.
Are you a beginner to photography for social media? You need to consider the type of camera you're going to use, the composition, exposure, light, angles and spacing, as well as storytelling and photo editing.
One of the essential marketing techniques in the restaurant industry is offering promotions. And no deal is complete without the help of extraordinary restaurant food photography that makes the viewer instantly hungry.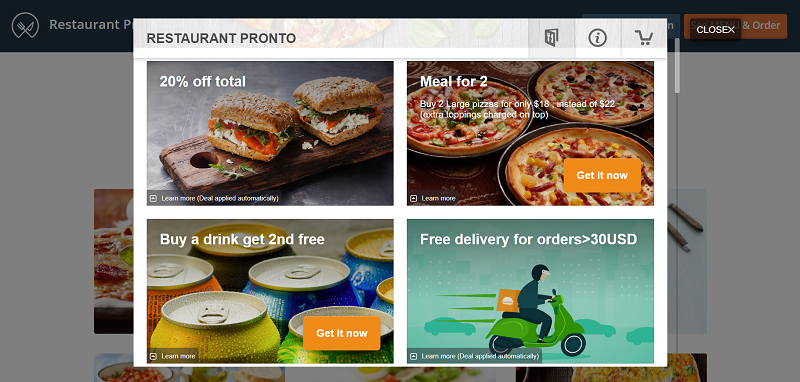 Learn how to easily create and customize your restaurant promotions with photos, descriptions, and more from this video:
5 Essential Food Photography Tips
Now that you know why food photography is important, let's quickly go over a couple of easy tips for flawless food photos. Implement all these tricks to get the best restaurant food photography and attract more customers:
Choose the most flattering angle
When taking food photography for a restaurant menu, let your creativity flow and experiment with different framings.
Depending on the height, shape, and size of the dish, you can shoot it from above or from the front. Something taller, such as a burger, benefits from being shot from the front. Alternatively, a pizza is better highlighted when shot from above. That's how you capture all of the ingredients.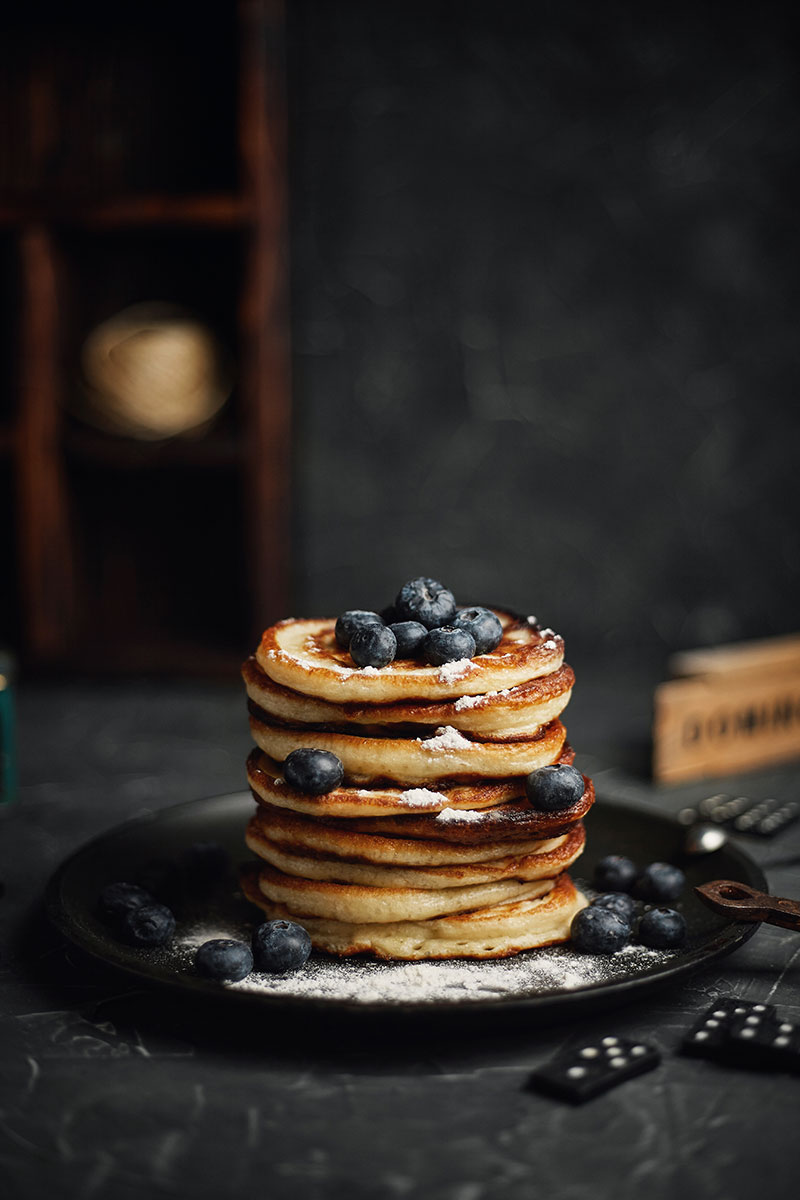 Use photos of your best-looking dishes on your website's homepage
Remember what we said about first impressions? Put your best foot forward by using the best-looking images on the homepage. Make these the first thing the user sees when they visit your restaurant website.
Get all the benefits without all the effort with our restaurant website builder. The sales and SEO optimized website you can generate with our online ordering system has a special section dedicated to your restaurant food photography.
Don't upstage the food
One of the most important restaurant food photography tips is to keep it simple. From props to the background, you might be tempted to go a bit extra and use colors and textures that will steal the focus from the food.
That is a big no-no. You want the food to be the main course, so to speak. :) The background and props are just supporting actors. Use neutral tones for both.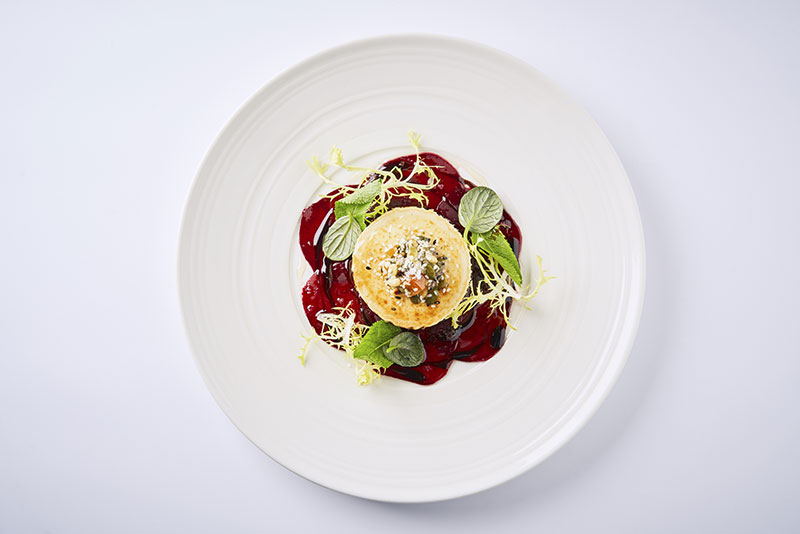 Stick to one style
Food photography for restaurants has to be consistent. Since it builds your brand and restaurant identity, you can't afford to have pictures in different styles on your homepage, menu, or anywhere else. So, once you've decided on your signature style, only use that one.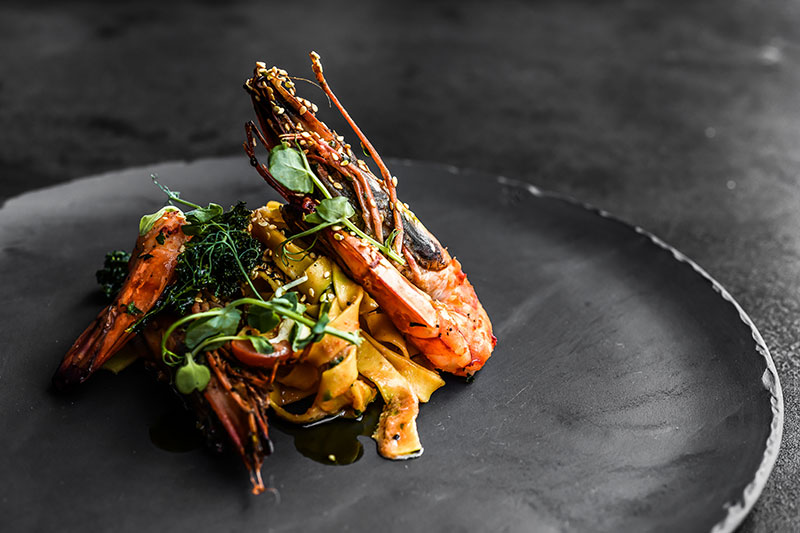 Take advantage of the popularity of food photography on social media
While we don't recommend using user-generated content on your website or menu, feel free to use it on social media. They may not be professional photographers, but the "taking pictures of food" trend turned food bloggers and Instagrammers into real experts.
They adhere to the philosophy that the camera eats first, and they usually take great photos. With their permission, share them on your social media to take advantage of user-generated content.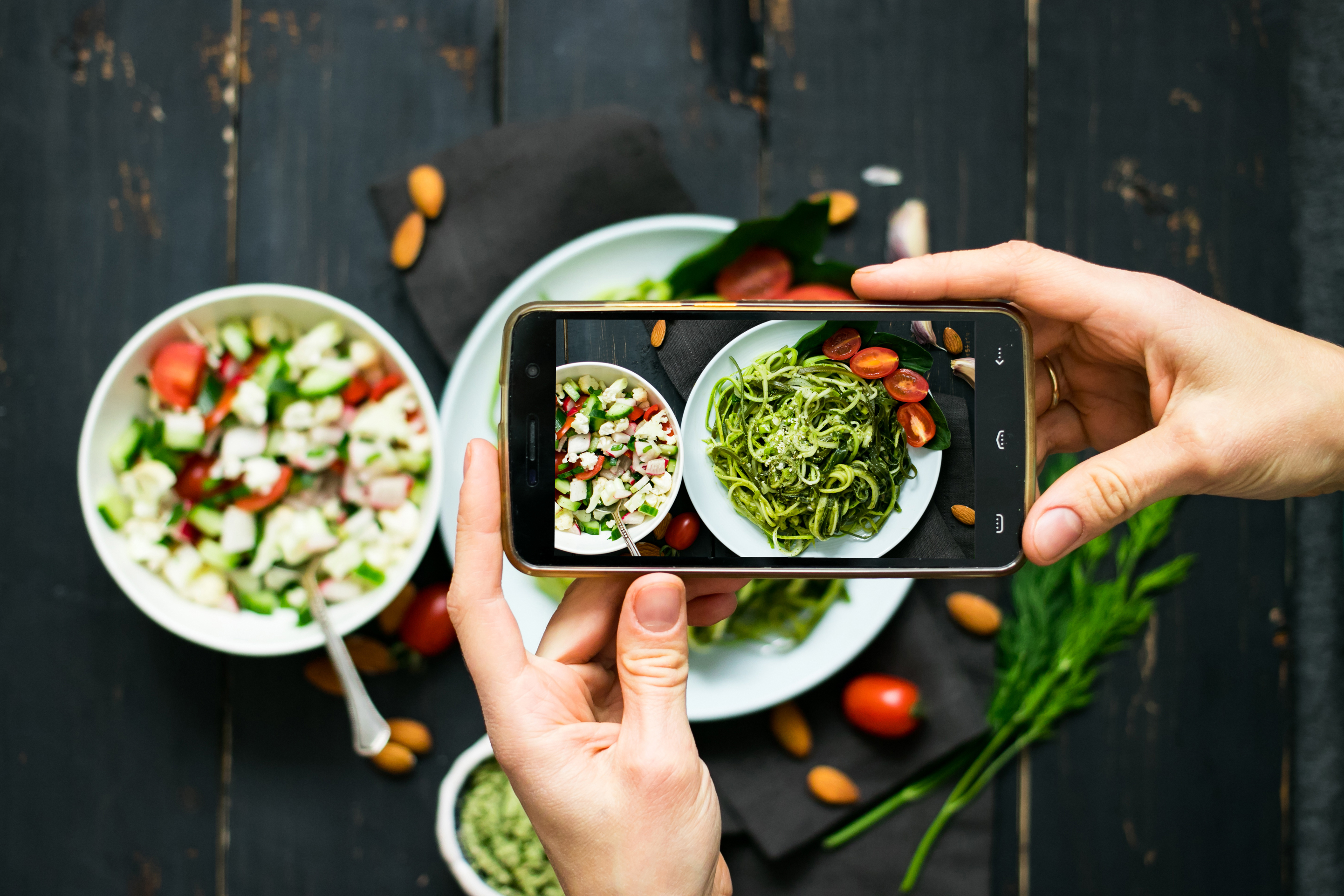 Moreover, encourage your customers to Instagram their food by making it camera-ready and adding picture-perfect decorations. Food tastes better when you snap a picture of it because of delayed gratification. When you finally taste it, the experience will be intensified.
Read more: How to Perfect Restaurant Food Photography: Tips & Tricks for Beginners
Get Access to a Free Food Photo Library for Your Restaurant Menu & Website
We've already established pictures on menus, and on your restaurant website are vital in today's visual society. If you can't afford to invest in a professional photo shoot or have a photography studio just yet, we have good news!
By using our online ordering system for restaurants, you get access to hundreds of professional, delicious-looking photos of food for every cuisine and restaurant type. The system will add a "See MENU & Order" button on your restaurant's website so everyone who opens the menu will admire your food photos.
You can customize your menu with whatever photos you find most appealing. For instance, the professional photos used in this article are all taken from our extensive library. Aren't they a showstopper?
Free, professional-looking food photos for your online menu
Sign up to our online ordering system for access to a rich photo gallery
Start now
Conclusion
One of the most crucial elements of a restaurant menu and website is quality food photos. The power of pictures is undeniable for a restaurant. Now that we've explained why food photography is important, the ball is in your court.