Culinary tourism: how to attract tourists to your restaurant
By

Otilia Dobos

MAY 18, 2023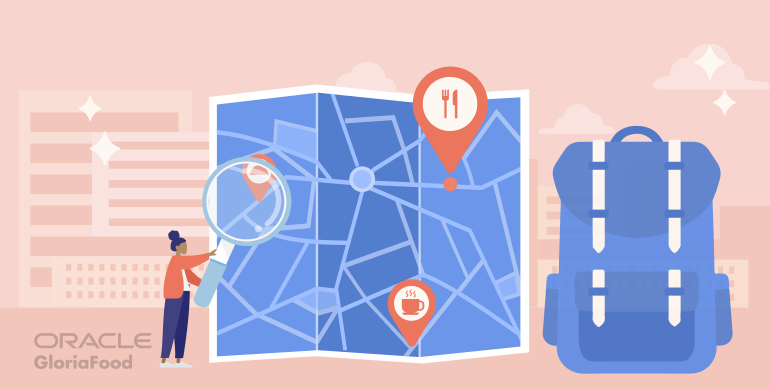 How to make your restaurant the place to be for all food tourists:
If you own a restaurant in a location often visited by tourists, you are losing money if you are not catering your business to them. There is a strong relationship between food and tourism, and you must profit from it.
Tourists are looking for special food experiences they could only get in your country, and they are prepared to spend a big sum of money to enjoy a delicious meal. If you are wondering how to attract tourists to your restaurant, you've reached the right place.
In this article, we will share with you some simple and efficient techniques to make food tourists choose your business over your competitors.
Rank high in Google searches
While some tourists enjoy strolling through the city and sitting down to eat at the first restaurant that catches their eye, some prefer to do diligent research to ensure they are choosing the best places to enjoy a nice meal.
When they plan their vacation, they will go on Google and search for high-rated restaurants in your area with a trust-worthy website which allows them to find out more about the type of cuisine, atmosphere, and prices.
Therefore, the answer to how to attract tourists to your restaurant online is simple. You need two main things:
An optimized restaurant website: to rank high in Google searches, you need an SEO-optimized website that offers a great user experience; If you want the results, without all the work, you can use our restaurant website builder to generate a responsive website that was designed to increase conversion. Check out this demo website to see how intuitive the website is to navigate and how visible the menu & order button is.

A complete Google Business Profile: start by claiming your business and filling in your profile with the exact address, link to the website, working hours, and many pictures of your food and restaurant. Afterward, encourage clients to leave positive reviews on your profile so tourists will see you are high-rated and be enticed to visit your place.
Claim your account on travel review platforms
When devising a strategy for the vacation with places to visit and eat, people usually check travel platforms like TripAdvisor to see what other tourists recommend.
If you want to become part of a visitor's travel plan, you must have an active account on these travel review platforms. Fill in your profile with up-to-date information such as address (with directions to make your restaurant easier to find), working hours, and many pictures of your delicious food.
Make it a goal to get as many reviews as possible by having your servers ask for them and even organize contests on social media that repay people who leave a positive review. Don't forget to also reply to each review, even if it is negative because it gives you a chance to change their opinion.
Collaborate with local hotels
Some tourists like to ask the locals for food recommendations because they trust they will have a more authentic culinary experience. And what are the first locals they interact with? The people that manage their hotels.
For that reason, if you want to attract more culinary tourism, you should do some local promotion to get friendly with local hotel owners and show them how great your restaurant is. Print out some flyers with a small 5% off the first order promotion for them to hand out and keep in the lobby.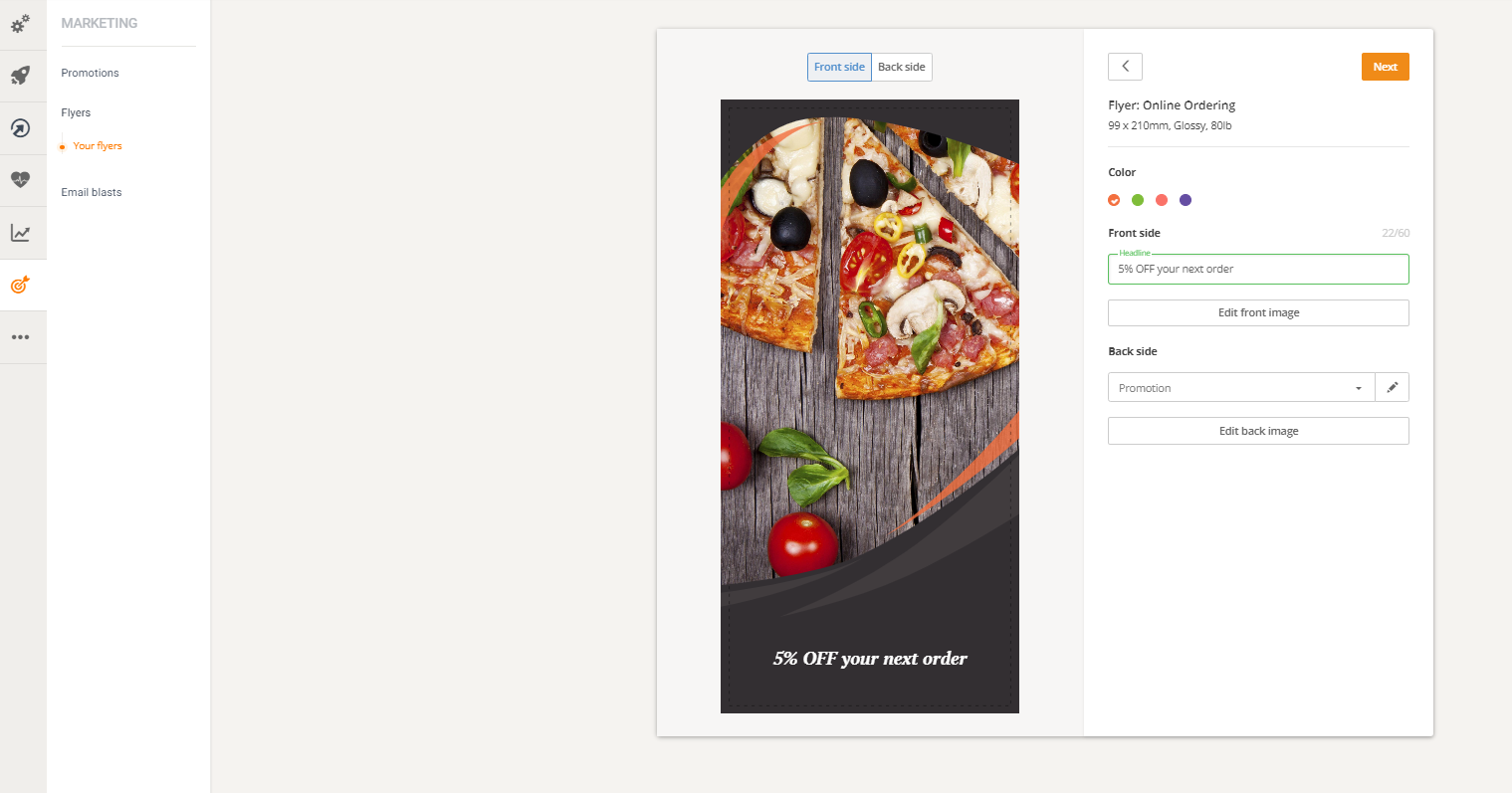 You can go a step further and offer a discount to every hotel employee to persuade them to suggest your restaurant every time a tourist asks for a place to eat. A great way to do so is to create a personalized restaurant coupon code only they can use.
Watch this video to learn how easy it is to create a restaurant discount code with our online ordering system:
Have your menu available in an international language
Many people who will visit your country will not speak your language and they will rely on an international language to communicate. The most common one is, of course, English.
Consequently, if you only have your menu available in your language, you will deter many tourists because they can't understand what your dishes are.
The simple solution is to have your menu available in English. You could have the English version in curved brackets () after the local name or after an en dash -. You can do the same with the description, so visitors know what ingredients go in their food.
Create a restaurant menu tourists won't be able to say no to
Use this online ordering system to do it easy, fast, and free
Start now
No need to print out a new menu, with our online menu builder, you can change your restaurant menu as many times as you want, free of charge:
To save money, you need a QR code restaurant menu people can easily scan as soon as they are seated. All you have to do is print the code we give you on flyers and have them available at every table:
Make it easy for tourists to order online
You have to think about all types of tourists when you search for how to attract tourists to your restaurant. While many enjoy running around all day and visiting a restaurant for every meal, some of them may want to relax more.
After a day full of activities and visiting places of interest, they may be too tired to go out and just want to enjoy a relaxing evening at their accommodation. But they still need food. You can be the answer to their hunger if you implement an easy-to-use online ordering system.
If all tourists have to do to get their food is going on your website, notice the menu button instantly, browse the menu, and get to the checkout screen in a few minutes, they will be enticed to choose your place over your competitors.
With the online ordering system from GloriaFood, you can give tourists a relaxing trust-worthy ordering experience they will recommend to others. Learn how to get a free ordering system for your restaurant in just 10 minutes:
Participate in food tours
People interested in culinary tourism are always on the lookout for local food tours that can show them great dishes they shouldn't miss in your country. How to attract tourists to your restaurant? You must become a stop on their tour.
Do some research on travel platforms, Google, and social media and find out who organizes culinary tours in your location. Afterward, write to them offering your restaurant as a place to visit, highlighting what makes your place special and why tourists should visit you.
Turn a restaurant visit into a once-in-a-lifetime experience
There are countless restaurants in your area, why would people choose yours for food tourism? You must attract food tourists with more than just finger-licking good dishes, you must also create an unforgettable atmosphere!
Here are a few ideas you could implement at your restaurant that tourists won't want to miss:
Add live music: there is nothing like music to liven up any restaurant. Go for local music to allow people to learn and experience more about your culture;
Create a tasting menu: allow food tourists to have a complete experience by creating a menu item that contains a bit of everything on the menu that you are proud of;
Create a photo corner: create an instagramable corner in your restaurant with authentic local décor where tourists can take photographs of themselves and share them on social media, advertising your restaurant in the process.
Attract food tourists with local ingredients
When people do culinary tourism, they are interested in trying local dishes prepared with local ingredients. If you are wondering how to attract tourists to your restaurant, consider sourcing your prime material locally and adding more traditional dishes to your menu.
Make sure you market your dishes as traditional with naturally sourced ingredients on social media to get the word out. Consider creating a TikTok account presenting your food to reach a bigger audience.
Train your employees to welcome tourists
Your employees are the ones who interact with tourists, and they should be trained on how to help them, encourage them to come back, and recommend your restaurant to their friends.
The first thing you should do is ensure you have employees that can properly communicate in an international language. Furthermore, organize a training where you present your menu items and let team members taste them, so they know how to recommend them to tourists.
You could also have a small list of places in your city they could recommend to curious tourists who want to explore your location and find hidden gems.
How to attract tourists to your restaurant with promotions
Be it local customers or tourists, there is one technique that is sure to be efficient in getting you more business: offering promotions. Free delivery, 10% off the whole order, 2+1 offer, countless possibilities with the same result: more sales.
Attract tourists to your restaurant with great promotions
Easily set up restaurant offers and discounts with this online ordering system
Start now
If you use our online ordering system, you can set up a promotion in just a few minutes. You can personalize the image, text, minimum order amount, and much more and have it visible at the top of your online restaurant menu as soon as you press "Save".
Watch this video to learn how to create a restaurant promotion:
Final Words
If you want to increase your revenue, you must learn how to attract tourists to your restaurant. Food tourists can considerably increase your sales, but you must first convince them to visit your business.
Start by creating a strong online presence, using all the tools at your disposal like our efficient online ordering system, and mingling in your community to create strong bonds with local hotel owners and food tour organizers.